"A mountain lion and a killer? This is one sticky situation even maple syrup can't make better."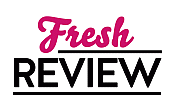 Reviewed by Rosie Bindra
Posted October 17, 2013

Mystery Culinary | Mystery Cozy
When maple syrup maker Dani Greene told a little fib to her family in order to get out of helping them set up for Sugar Grove, New Hampshire's annual pre-Thanksgiving pancake- eating contest, she never thought she'd end up having to face a mountain lion on her own. A call to the Fish and Game warden brings out Graham Paterson, who lets it be known that he thinks Dani's just a lonely girl looking to bag a man on Friday night.
Things don't go so well the next day at the pancake-eating contest either. When one of the contestants, a not-so- beloved townswoman by the name of Alanza Speedwell, ends up dead in her pile of pancakes, suspicion quickly turns to Dani's family's Greener Pastures' maple syrup. With the police, including her ex, not taking the threat to her business seriously enough, Dani is determined to solve the mystery on her own. But with a bunch of wild animals and a killer on the loose, Dani may find she's in a stickier situation than even she can get out of.
DRIZZLED WITH DEATH, the first in the Sugar Grove series by Jessie Crockett, reminds me of exactly why I love cozy mysteries so much. Hilarity ensues from the first chapter and doesn't let up, even with a murder mystery to solve. I loved the character of Dani. She's spunky, beguiling, loves maple syrup and I can relate to all the problems she's going through with her family. Graham starts off as a bit of a jerk but I quickly warmed up to him. The sparks fly with Dani and Graham and I want a lot more interactions between them. I can't wait to visit Sugar Grove again. The secondary characters are as endearing as the main characters. I hope Crockett delves more into the story threat that hinted at there being something between Dani's brother Loden and her best friend Piper.
DRIZZLED WITH DEATH is a fun and entertaining start to a sticky series that'll have you reaching for the maple syrup. The fact that you'll probably not be able to guess who the killer is until the big reveal is just another reason to get your hands on a copy, along with the delicious maple syrup recipes you get at the end.
SUMMARY
Meet Dani Greene—a fourth-generation maple syrup maker dealing with a first-class troublemaker…

The annual pre-Thanksgiving pancake-eating contest is a big event in Sugar Grove, New Hampshire. It's sponsored by the Sap Bucket Brigade, aka the firefighters auxiliary, and the Greene family farm provides the syrup. But when obnoxious outsider Alanza Speedwell flops face first into a stack of flapjacks during the contest, Greener Pastures' syrup falls under suspicion.

Dani knows the police—including her ex-boyfriend—are barking up the wrong tree, and she's determined to pull her loved ones out of a very sticky situation. The odds may be stacked against her, but she's got to tap the real killer before some poor sap in her own family ends up trading the sugar house for the Big House…
Excerpt
One

I knew as soon as I lied to my mother, the night would turn out badly. Guilt sat in the pit of my stomach like a truck stop burger as I watched the lights of my grandparents' minivan fade down the driveway. I am not by nature a liar, but if I didn't get a couple hours to myself, I was going to end up headlining the local news. So I did what any devoted daughter would do and faked a migraine.

The holiday season brings on overachieving mania in my family every year. Preparations begin on All Saints' Day and reach toxic levels of holiday cheer by Thanksgiving. My mother festoons every room in our sprawling farmhouse with porcelain villages, twinkling lights, and creepy animatronic elves. Grandma turns the kitchen inside out crafting mince pies from actual meat, building gingerbread house replicas of famous castles, and challenging Switzerland to a chocolate production duel. My sister composes a holiday newsletter that puts many glossy magazines to shame.The year I was born, my grandfather added a dozen reindeer to our herd of cows and my father built a sleigh for them to pull through the center of town. None of the preparations are all that overwhelming on their own, but set them to spin under the same roof and you've got holiday overload. The worst thing is the way everyone insists how much more I will enjoy the holidays when I have a special someone to share them with or, better still, a few kids of my own. I feel like I'm barely old enough to add a husband and kids to the bottom of my Christmas list, but everyone looks at me as if my stocking were full of coal when I sit down to the holiday table year after year unattached.

Thanks to my bald-faced fibbing, I was not helping the rest of the family set up for a fund-raising breakfast sched- uled for the next morning at the grange hall. My grandpar- ents met at the event over fifty years earlier when my grandfather came in second to his future father-in-law at the pancake-eating competition. Ever since then, our fam- ily has donated our syrup to the festivities. The firefighters' auxiliary, the Sap Bucket Brigade, counts on us to deliver the syrup and set it out on all the tables the night before the fund-raiser. I told myself they didn't really need my help. Besides there was some cleaning up to do in the sugarhouse after everyone had tromped through it fetching squat jugs of syrup for the breakfast.

The sugarhouse is my favorite part of the farm, espe- cially at this time of year, when it is the only place free from tinsel and plastic garlands. With Thanksgiving less than a week away and holiday fervor gripping the house- hold, I was hiding out there as often as I could. I slipped into a down vest, grabbed a bottle of Shiraz, and scooted on out the door. The sugarhouse sits back from the farm- house far enough to be convenient to the trees but close enough to get to when the snow's antler deep on a nine- point buck. I crossed the quiet yard, the three-quarter moon shining its light down through the bare branches of the trees, and felt the lumpy frozen earth beneath my feet. The security light above the sugarhouse door winked on as I approached. Once inside, the familiar sights of the evapora- tor and the unadorned rows of syrup bottles drove any holiday stress right out of my mind. I sat the wine on the workbench, pulled the cork, and grabbed a glass from a cupboard. After pouring myself a healthy swig, I flipped on the radio, then grabbed a broom from the closet. Half an hour later all the dirt was gone and everything was tucked back into its place.

I sat on a stool and leaned back against the workbench to enjoy the tranquility. Taking a sip of wine, I scanned the room, a feeling of pride welling up. Over the past five years I had convinced my family to turn our hobby into a business. We'd modernized equipment, begun using hoses instead of buckets to collect sap, and started selling over the Internet. Just this past summer we'd added on a small shop to sell our own maple products and maple-themed gift items. The next thing on my list of improvements was organic certification. With a little luck we would have it in time for the upcoming sugaring season.

It hasn't been easy to get my family on board with the new ideas. After four generations making sugar, they feel like our system doesn't need any tweaking. The farm has been in the family for over a hundred years so convincing everyone to try something new has been an epic battle. My age, birth position, and gender haven't helped. Being the baby of the family may have its advantages but it hinders you when it comes to garnering respect. My sister, Celadon, and my brother, Loden, just open their mouths and our elders start stringing those pearls of wisdom into necklaces. Me, I have to repeat everything at least a dozen times and then provide written documentation to back up my claims.

As I sat my wineglass back on the bench, I heard foot- steps on the porch. The closest neighbor lived over a mile away, and I should have heard any cars coming up the drive. I slid off the stool and slipped toward the window. I was three feet from it when I saw the face. A tawny, furry, feline face filled the window. I took a step back, then another.

The large amber eyes peering at me belonged to no tabby cat out for a night of carousing. My heart hammered in my chest. All my life I'd heard rumors of big cat sightings, but like most people, I had never taken them seriously. The large eyes blinked and the big cat yawned. Four white teeth glowed in the moonlight. I blinked, too, sure I was not seeing what I was seeing. Bears are common here and moose have a pleasant habit of dropping by now and again. Deer cross the roads as often as people in some sections of town. But big cats, no way. Bobcats are a pos- sibility even if they are a rarity, but this animal was far, far larger. I pulled my cell phone from the pocket of my jeans and dialed the number for the police station. I used to date a guy that worked there so the number stuck in my head like an advertising jingle and I wasn't sure this qualified as a 911 call.

"Sugar Grove Police Department." I recognized Myra Phelps's raspy smoker's voice filling my ear. "How can I help you?"

"It's Dani Greene. Is Byron on duty tonight?" Byron is the part-time animal control officer hired by the depart- ment to deal with stray dogs, rabid skunks, and even deer that meet their maker in the middle of the highway.

"Sorry, Dani, he's away at his in-laws' for Thanksgiv- ing. Is it important?"

"Has anyone ever reported a mountain lion?"

"Good Lord, yes, the darn fools."

"One's staring in my window right now." The cat blinked again then turned away. I crept closer, holding my breath as I watched it move down the porch, its long tail twitching behind it. "No wait, now it's sitting next to the stairs."

"I know you've got a real sense of humor, Dani, but this could be considered wasting police time."

"I know what I'm seeing. Isn't there anyone else you can send out?"

"I've been told to direct any animal calls to the Fish and Game Department."

"Well, would you do it? I'm here by myself and this thing looks big enough to swallow me."

"My beagle's big enough to swallow you." Myra let out a snort that turned to a hacking cough.

"It is not." My size is a bit of a joke in town. I like to tell people I am five feet tall, but the sad fact is that I'm barely four eleven. I weigh 103 pounds after making four trips through an all-you-can-eat buffet. Before you envy me, ask yourself how glamorous you'd feel buying all your clothes in the children's department.

"Are you sure it isn't a bobcat?"

"The tail's too stumpy. And the head's all wrong."

"Have you tried blinking? That always helps when people are seeing things in cartoons."

"It's stretching out on the porch like it intends to stay for the night. My bladder's full and there's no bathroom here in the sugarhouse. Could you just call Fish and Game?"

"All right, but don't be surprised when the guy laughs in your tiny freckled face." Myra herself wheezed out a laugh as she disconnected. I slipped my cell phone back into my pocket and stood staring out the window at the cat, wondering how long it would take to rouse an official from Fish and Game and for him or her to arrive. I watched it scratch its ear with a well-aimed hind foot, lap its paw with a long pink tongue, and turn over on its back to scratch those hard-to-reach bits on the porch floor. Within half an hour headlights winked up the driveway. The cat must have seen them, too, because it sprang to its feet in a sleek single movement and streaked around the back of the building. I raced to the back windows and caught a glimpse of its tail as it slipped off through the trees. Relief and disappointment filled me as I heard a vehicle door slam shut. I cautiously pulled open the sug- arhouse door and peeked my head out.

"Hello, over here," I called to the man standing next to a state-issued truck. He strode toward me, lanky legs cov- ering ground almost as quickly as the cat's. Dressed for the outdoors in cargo pants and a canvas jacket, he looked like he'd stepped off the cover of an L.L.Bean catalog.

"I'm Graham Paterson, from Fish and Game. Are you the one who reported a mountain lion?"

"I am. But it's gone. I think your truck scared it off." I looked up at him, suddenly aware I had no proof of my claim.

"Uh-huh." He looked down at me, his bottle blue eyes crinkling with skepticism.

"It was just here." I walked across the creaking floor- boards to where it had been and pointed at the spot. "It sat right here for half an hour."

"Were you inside or outside when you spotted it?"

"Inside. Come on, I'll show you." I led the way into the sugarhouse and gestured toward the window.

"Are you sure it wasn't a bobcat?" he asked. "People make that mistake all the time."

"It wasn't a bobcat. It had a long swishy tail."

"Swishy, huh?" He smiled. "Bobcats have tails that swish, too, when they set their minds to it."

"It was long and swishy. About the same length as its body. No bobcat has a tail that long."

"Did you take a picture of it?"

"I didn't think of that. I guess I was just too startled."

I was starting to wish I hadn't called. His smile didn't feel friendly and pleasant; it felt pitying or condescending.

"That's what everyone says when they spot mountain lions. Or Big Foot. I've even heard it said about a monster someone saw in Lake Winnipesaukee."

"I'm sure of what I saw." I fought the urge to stamp my foot on the pumpkin pine floorboards. Graham shifted from peering out the window to scanning the room. His gaze landed on the wineglass.

"How much had you been drinking when you noticed the lion?"

"Only a few sips." I felt my cheeks ignite and something that felt like heartburn but was probably righteous anger welling up in my chest. "I thought when you'd had too much, you were supposed to see pink elephants, not big cats." I was not going to let my anger show. For one thing, it was beneath me, but more important, I look ridiculous when I get angry. My face gets splotchy and I break out in hives. My normally squeaky voice climbs up into dog whistle range and I sometimes punch the air with a fist scaled for a Barbie doll.

"In my experience with the department, I've noticed tippling causes all sorts of animal hallucinations."

"Then I won't offer you any." I tried not to flounce around in a huff but I know it was exactly what I did. I could see it as clearly as if I were having an out-of-body experience.

"I'm on duty anyway, so even if you had been so gra- cious as to offer, I could not have accepted." He sounded like a cop. After my disastrous and very public breakup with a local police officer, I didn't consider that a compliment.

"Since we agree this isn't a social call, shouldn't you do some investigating? Poke around looking for tracks or something?"

"Did you see which way it went, whatever it was?"

"The mountain lion went that way." I pointed behind the sugarhouse.

"I'll let you know what I find. Or don't." He descended the steps and was out of sight before I could get back inside. I hurried through the sugar shack and into the attached shop to get a better view of him. He walked slowly into the sugar bush, stopping every so often to inspect something closely. Before long he disappeared through the trees.

I turned away from the window and moved around the cold shop, touching a syrup bottle on one shelf, a maple leaf shaped stack of plates on another. Maple leaf shaped wrought iron sconces hung on the wooden walls. Spread on the floor in front of the cash register lay a maple leaf motif hooked rug. All through the previous summer I had sourced merchandise with a maple theme for the shop. Now the store was stocked with products ranging from maple wood cribbage boards to maple liquor. We had opened just in time for fall foliage season, and the leaf peepers visited in droves. Encouraged by the success of our opening season, I planned to spend the winter develop- ing a line of specialty food items to sell bearing the Greener Pastures name. I was thinking about a maple-flavored cheese spread when I heard footsteps in the sugarhouse. I hurried back out front and found Graham leaning over the evaporator.

"I didn't find any tracks or scat."

"Did you really look? I don't think you went out there with an open mind."

"I treat each and every call seriously, no matter how far- fetched the claim." He crossed his long arms over his chest, his stance wide and appearing rooted to the spot. It occurred to me he might still be here when the rest of the family returned if I didn't hurry him along. Then I'd be forced to explain how my migraine led me to entertain a visitor in the sugarhouse rather than to lie down in a dark room. Knowing them, they'd gleefully assume there was something romantic going on and I'd have to endure more disappointed tongue clucking when I explained what really happened.

"Well, don't let me waste any more of your time." I crossed to the door and yanked it open.

"I need to jot down a few notes to write up a report." He pulled a small notebook from a pocket in his uniform jacket. "Do you have a pen?"

"Aren't you supposed to be like a professional Boy Scout? I would have thought you'd always be prepared." I shut the door, crossed to the workbench, and handed him a pen.

"Let's say I never got all the badges. Since you seem to be in a hurry, I'll just get a couple of particulars and fill out the rest later. Let's start with your name."

"Dani Greene."

"Is Dani short for Danielle?"

"No, it is not." I wasn't about to tell him what it was short for either. The last man I'd shared that with got a splinter in his cheek from rolling around on a hardwood floor laughing.

"We'll leave it at Dani then. Age?"

"Twenty-seven."

"Really?" I didn't think he was trying to flatter me. Most people think I'm nineteen, maybe twenty. Sometimes I even get asked for my license when I try to get into an R-rated movie. If I wear a pleated skirt and Mary Janes, I can order off the children's menu. You want directions to the fountain of youth? A hyperactive metabolism, short stature, and freckles. As far as I can tell, I'll never be able to convince anyone to give me a senior citizen discount.

"Really. Any more questions?"

"Marital status?"

"Is that one of the questions?" Having a biological big brother, I tend to be wary of the governmental kind.

"Not officially, but another conservation officer and I are conducting an informal survey. We've documented a higher- than-normal call rate from unmarried women on Friday nights. Especially from those who've been drink- ing." He grinned at me again and I felt my Barbie fists curl and land on my hips.

"I think we're done here." I scurried to the door as quickly as my short legs allowed and popped it open, hop- ing a hungry mountain lion would pounce into the sugar- house and consume one of us. I was embarrassed enough that I didn't even care which of us was eaten.

"It's your call." He pocketed the notebook and laid my pen and a business card on the bench next to the wine bottle. "Don't hesitate to contact me if you see anything else. I'll be working next Friday night, too." He flashed me a condescending smirk.

I stood there stunned into angry silence while he backed down the driveway. I slammed the door then opened it so I could slam it again. As soon as his taillights started to fade, I remembered I was several hundred yards from the main house and there was a mountain lion prowling nearby. Fueled by fear and anger, I ran all the way to the house. Just in time, too, because as soon as I'd snuggled myself under my quilt, the heat of anger finally dissipated in the chilly air of the drafty farmhouse, I heard the crunch of gravel in the driveway and my family's raised voices as they swarmed inside.
---
What do you think about this review?
Comments
1 comment posted.
Re: A mountain lion and a killer? This is one sticky situation even maple syrup can't make better.

Sounds real good will have to look for it in the store
(Judy Ferguson 9:18am November 23, 2013)
Registered users may leave comments.
Log in or register now!