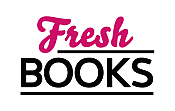 Read some great books in April...you'll be blooming!
"Harvest, Halloween - and murder, in Virginia"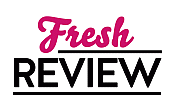 Reviewed by Clare O'Beara
Posted October 16, 2013

Mystery Woman Sleuth | Mystery Pet Lovers
Autumn has followed a long dry summer and Mary Harristeen, known as Harry, is driving with her husband past harvest fields and vegetable stalls, when Virginia throws yet another murder in her direction. THE LITTER OF THE LAW is the latest in a long-running series about Harry, the good people of Crozet, and Harry's tabby cat Mrs Murphy and Corgi dog Tucker.
Someone has trussed a body up as a scarecrow. The sight is made more grotesque by the lively interest of crows, which is what draws Harry's attention. Who would treat a man in this way? Harry and her husband Fair have diversified into sunflowers, grapes and ginseng recently, but maize growers have been suffering from the drought. A thoroughbred filly is found injured in a field. Fair, a veterinarian, is called out but he can't save her. Nobody immediately spots a connection. A model scarecrow is noticed however - in the middle of a Halloween display of pumpkins and sheaves. Is this all coincidence or could someone seriously creepy be around? Nobody is sure, until a harmless neighbouring woman is found dead in a witch's costume....
The early books presented Harry as a divorced postmistress, but she has by now remarried her forgiven husband, survived serious illness and settled to farming. Fair always seemed like a decent man who had grown up a little later than Harry, and he's now a dependable, smart foil for her sleuthing. The dog, cats and other animals in this series chatter away to one another, take note of crime scene details and use their sharp senses to follow trails.
A library being refurnished, historic schoolhouse buildings, local tribes who intermarried with settlers, farming irrigation and other issues are discussed. The economic downturn is a part of people's lives and a gasoline surcharge is being added to bills even by handymen. Social issues from the sixties have been researched too as Rita Mae Brown brings her community to life. The natural life is also described, with nests being lined and leaves turning colour. There's so much going on and such beautiful drawings to admire that we almost forget to hunt for the murderer. Then we get reminded that the two dead people had been 'fishing for trouble. THE LITTER OF THE LAW will appeal to all cosy mystery fans, especially animal lovers.
SUMMARY
ita Mae Brown collaborates with feline co-author Sneaky Pie Brown in a new mystery starring Mary Minor "Harry" Haristeen, the curious cat detectives Mrs. Murphy and Pewter, and Tee Tucker, the valiant crime-solving corgi. Halloween arrives early this year to rural central Virginia, when a twisted killer will stop at nothing to protect a multimillion-dollar scheme. THE LITTER OF THE LAW Autumn has descended and crops are being harvested all over Crozet, Virginia, ideal conditions for a scenic drive for Harry and husband Fair. Bucolic views are all well and good, but Harry's nose for trouble leads her straight to a cornfield's macabre scarecrow—an all too real murder victim that frightens all but the noisy crows. This accountant's gruesome death is only the first of many disturbing events in this normally pastoral corner of the world. While Harry tends her beloved grapes and sunflowers, a killer edges closer—as does Harry's protective menagerie of animals. Halloween's approach brings with it bona fide terror and a beloved local tradition that threatens to become fatal. Rooting out the guilty in the treacherous center of a lucrative conspiracy requires Harry's farmer's wisdom—along with the quick wits and extraordinary senses of Sneaky Pie, Pewter, and Tucker. A vicious murderer may know the lay of the land far better than Harry does, but that's about to change. It's up to her vigilant four-footed companions to make sure that the unearthing of this plot is not Harry's last act.
---
What do you think about this review?
Comments
No comments posted.

Registered users may leave comments.
Log in or register now!