"Heidi Cullinan pens a charmingly sexy Christmas story fit for the holidays!"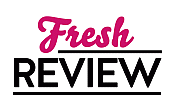 Reviewed by Annie Tegelan
Posted October 11, 2013

A massive blizzard is approaching Logan, Minnesota and stylist Frankie Blackburn has managed to get himself lost, even with the help of a GPS. Before he can find shelter from the cold, the harsh winds and heavy snowfall ride in, effectively putting Frankie is a desperate need for help. When his car ends up in a ditch, he walks the remaining way to a cabin where he lets himself in, waiting for its inhabitants to come home for the night.
The events up to here sound very much like Goldilocks and the Three Bears, but author Heidi Cullinan takes that even further when she introduces three big lumberjacks who are also known as the bears. Of the three, Marcus Gardner is the Papa Bear, the grumpiest and most protective one. Frankie and Marcus fight an attraction that is almost instantaneous from the moment they set their eyes on each other.
Heidi Cullinan pens a charmingly sexy Christmas story fit for the holidays! Fusing together a classic fairytale with an m/m twist is such a fabulous way to bring life to a storyline. In addition to that, Frankie's narration was sweet and endearing, making it so easy to fall in love with all the characters. Though LET IT SNOW may be my first read by Heidi Cullinan, I can guarantee you, it will not be my last!
SUMMARY
Stylist Frankie Blackburn never meant to go to Logan, Minnesota, but his malfunctioning GPS decided otherwise, and a record-breaking snowfall ensures he wonít be heading back to Minneapolis anytime soon. Being rescued by three sexy lumberjacks is fine as a fantasy, but in reality the biggest of the bears is awfully cranky and seems ready to gobble Frankie right up.
Marcus Gardner wasnít always a lumberjack. Once a high- powered Minneapolis lawyer, heís burned out and back home in Logan to lick his wounds, not play with a sassy city twink who might as well have stepped directly out of his past.
As the north winds blow and guards come down, Frankie and Marcus find they have a lot more in common than they donít. Making a relationship last beyond a snowstorm could prove impossible when one man wonít live in the country and the other wonít return to the city. Yet the longer it snows, the deeper they fall in love, and all they want for Christmas is each other.
Warning: Contains power outages, excessive snowfall, and incredibly sexy bears.
---
What do you think about this review?
Comments
No comments posted.

Registered users may leave comments.
Log in or register now!