"This time around, Virgil Flowers' boss has him searching for a precious artifact stolen from Israel."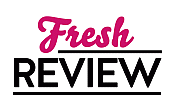 Reviewed by Tanzey Cutter
Posted October 11, 2013

Thriller Arcane | Thriller Police Procedural
Minnesota Bureau of Criminal Apprehension agent Virgil Flowers gets a call from his boss, Lucas Davenport, with a most unusual assignment concerning a rare and precious artifact that's been stolen from Israel. The artifact has been taken from an archeological dig site by Elijah Jones, a Lutheran minister and university professor, who is believed to have smuggled the piece of stone to the US. Since Jones lives near Virgil in Minnesota, it's Virgil's job to handle the case. Virgil is to meet the investigator sent by the Israelis and assist her in retrieving the stone from Jones. But more people become involved in acquiring the sacred stone when Jones offers it for sale to the highest bidder.
Why can't anything ever be easy for Virgil Flowers? He's currently involved in investigating a local case of fraud and doesn't need the complicated mess this holy relic is becoming. Every time he turns around, more nefarious people become involved. It's also apparent that some loyalties, as well as identities, are suspicious. Just who can Virgil trust? And why, when he thinks everything is settled, is he told the case isn't over yet?
John Sandford provides Virgil Flowers another unusual situation in STORM FRONT, the seventh book in this most intriguing series. Virgil has some cunning investigative attributes that make him an engaging protagonist, especially in this idiosyncratic storyline. As a highly talented writer, Sandford never fails to entertain readers, whether it be his long-running Prey series, starring Lucas Davenport, or his Virgil Flowers series.
SUMMARY
In Israel, a man clutching a backpack searches desperately for a boat. In Minnesota, Virgil Flowers gets a message from Lucas Davenport: You're about to get a visitor. It's an Israeli cop, and she's tailing a man who's smuggled out an extraordinary relic revealing startling details about the man known as King Solomon.
Wait a minute, laughs Virgil. Is this one of those Da Vinci Code deals? The secret icon, the blockbuster revelation, the teams of murderous bad guys? Should I be boning up on my Bible verses?
He looks at the cop. She's not laughing. As it turns out, there are very bad men chasing the relic, and they don't care who's in the way or what they have to do to get it. Maybe Virgil should start praying.
---
What do you think about this review?
Comments
No comments posted.

Registered users may leave comments.
Log in or register now!