"A plane crash in the bush leads to a struggle for survival"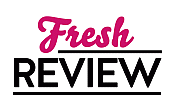 Reviewed by Clare O'Beara
Posted October 10, 2013

This Australian adventure begins with a small party of travellers in Alice Springs boarding a tiny plane headed for Kakadu rainforest. Well-heeled Abigail has fidgeted through the trip so far. Her daughter has been sent home along with her husband's secretary; looking at Spencer, Abigail is certain that the secretary is only one of the women he has been seeing. But there is no way she's going to end up an impoverished cast-off, so she puts up with it.
LOST IN KAKADU is what happens in the shocking aftermath of a crash. One minute they're watching brumbies, the next the engines stall and a tree limb tears through the cabin. Abigail wipes blood from her forehead, trapped beneath a body. Another traveller scrambles through the wreckage, searching for survivors. Mackenzie finds only Abigail alive. Shocked and thinking about society funerals, she's not much help at first and only starts thinking straight when she gets bitten by ants. Mackenzie has to return to the plane to look for a first-aid kit. He just knows they should not leave the wreckage as it will be spotted from the air amid the trees. There's no phone signal so they set about survival.
A fire is easy work, but next day with food gone the two are forced to extract a knife from a dead man's pocket to prise open the hold containing their luggage. How much longer will they be in the jungle, and what else will they have to do to stay alive, especially after they find something in the hold that they hadn't expected?
I first thought this was going to be a Crocodile Dundee situation but practical Mackenzie turns out not to be an expert on bush survival, and he happens to be gay, and now his life partner has been killed. Abigail is fairly daft not to change into her flat shoes as soon as she gets them, and to adjust her makeup. She doesn't know any gay people and only grudgingly comes to accept her companion's talents - he's able to cook, for a start. The wildlife is part of the scenery, from birds to giant frogs, and Abigail says she hopes her friends never find out what she's had to do. "They'll be happy you survived," Mackenzie assures her. "You don't know my friends," says Abigail. High time this lady had a life change, I think, though I was sceptical about the length of time they're in the bush. Kendall Talbot has concentrated on characterisation in the excellent adult adventure LOST IN KAKADU.
SUMMARY
An action adventure novel set in the Australian jungle where two unlikely people prove just how attractive opposites can be... Itís pretentious socialite Abigail Mulhollandís worst nightmare when her plane crashes into an ancient Australian wilderness. Things go from bad to downright hellish when rescuers never come. As she battles to survive in an environment thatís as brutal as it is beautiful, Abigail finds herself also fighting her unlikely attraction to Mackenzie ó another survivor, and a much younger man.
Mackenzie Steel is devastated by his partnerís death in the crash, the only person with whom he shared his painful past. Now, as he confronts his own demons, he finds he has a new battle on his hands: his growing feelings for Abigail, a woman whoís as frustratingly naÔve as she is funny.
Fate brought them together, but theyíll need more than luck to escape Kakadu alive. Could the letters of a dead man hold the key to their survival?
---
What do you think about this review?
Comments
No comments posted.

Registered users may leave comments.
Log in or register now!