"MERRY GENTLEMEN will lift your spirits, readying you for upcoming holidays!"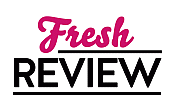 Reviewed by Annie Tegelan
Posted October 9, 2013

As my first Josephine Myles book, I was not sure what to expect. However, after just reading the first page of this Christmas-themed story, I realized that Myles has a very unique, quirky voice that is more compelling than the Christmas cheer that invigorates MERRY GENTLEMEN.
The upbeat, charming narration is all from Riley's point of view. Set in Bath, Riley MacDermott's job involves managing the annual Bath Christmas Market where he hopes he can save enough money to move out of his noisy flat where his neighbor, an annoying seagull with a grudge will no longer bother him.
As this all happens, Riley encounters the love of his life once again. Stan will always be the one for Riley. However, when they called it quits, Riley is determined to pretend that the heartache still doesn't linger within him. MERRY GENTLEMEN is a story of the reunion of lost love in several smoking hot encounters, one of which being inside a shed.
Myles' lighthearted and often hilarious writing style sets the overall tone for this Christmas story. Filled to the brim with laughter and love, MERRY GENTLEMEN will lift your spirits, readying you for upcoming holidays while also giving you a dose of steam to warm you for those wintery nights!
SUMMARY
'Tis the season of goodwill to all men…even the one who dumped you.
Riley MacDermott's ambitions are simple. Managing the annual Bath Christmas Market—which involves long hours in the cold and a whole lot of hassle—will secure the promotion he needs to afford to move out of his noisy, top-floor flat. Where not even his balcony is safe from an aggressive herring gull.
The last stallholder he expects to see is his ex. Riley never recovered from their break up, and five years on the old chemistry still sparkles. So does their habitual head butting.
Stan never wanted to leave the love of his life, but the pull of the woods was too strong—and Riley was firmly planted in the city. Reconnecting is painful, but Stan still jumps at the chance to stay with his old flame during the Market. And damn the consequences.
As the weeks pass, the two grow closer than ever. But despite scorching sex and cozy intimacy, they both know they face a cold and lonely future. Unless one of them can compromise.
---
What do you think about this review?
Comments
No comments posted.

Registered users may leave comments.
Log in or register now!