"A witty and whimsical memoir of a woman dealing with the transition of becoming a farm wife."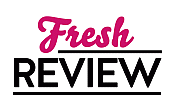 Reviewed by Tanzey Cutter
Posted October 5, 2013

When June met the love of her life, Bill Hilbert, and agreed to marry him, little did she fully realize the adventure awaiting her as a farm wife. Even though she grew up in a rural community, June left that small town long ago to start a career in banking in the big city. One never knows when or where love will sneak up and change the best- made plans. That's exactly what happened when Bill wooed June with a head of broccoli bouquet. After such a romantic gesture, how could June not fall head-over-high heels in love with him?
The journal June Hilbert has been keeping of her transition from city girl to farm wife makes for a wonderfully witty and whimsical memoir. Being raised on a farm myself, I could relate to everything she shared about her new life, while laughing along with her blunders and cheering her many accomplishments. FROM HIGH HEELS TO GUMBOOTS (One Cow Pie at a Time) will keep readers thoroughly entertained and quickly turning pages to see what new adventure June encounters and how she deals with it. June Hilbert is a resilient and talented woman!
SUMMARY
City Girl Gets Mired in Farm Life
Growing up in Burlingame, Kansas, June Hilbert didn't know cow pies lurked in her future. But a broccoli bouquet after a first date soon had June saying "I do" to a man who spent his spare time herding cows on the Kansas prairie. Now this woman who spent her working life in suits knows more than she ever wanted to about calves, roosters armed with spurs of mass destruction and barbed wire fences. High heels are kicked off for gumboots so June can extradite fugitive cattle, kill snakes and even learn some (cattle) mid-wifing skills. Not only is she skilled at evading steaming cow pies, but she learned to play Cow Pie Frisbee.
No longer an Administrative Assistant at a bank, June now is proud owner of more interesting titles: Bovine Fugitive Apprehension Agent, Bovine Breeding and Planned Parenthood Overseer, Certified Bovine Midwife Assistant, and General Ranch Hand. She's even the proud owner of a hay hook. Life is good on the farm, even though the shoes aren't as stylish. Occasionally, she still steps in cow pies.
---
What do you think about this review?
Comments
No comments posted.

Registered users may leave comments.
Log in or register now!