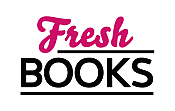 Spring flowers, great May books to enjoy!
"Image Consultant + Mystery = Fantastic New Series!"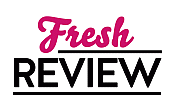 Reviewed by Jennifer Barnhart
Posted October 4, 2013

Allison Campbell is an image consultant for the Philadelphia elite. When her newest client, fifteen year old Maggie McBride, is accused of a the ritualistic slaying of a wealthy divorce attorney, Allison is the only one who can see past the troubled teen's goth get-up to the innocent, scared girl beneath. To prove the girl's innocence, Allison must use every single skill she's developed to look beyond the surface to find out who is really behind this murder and why they would frame a young girl.
KILLER IMAGE by Wendy Tyson is the first book in the Allison Campbell Mystery series and I can't wait to see how this cozy mystery will develop. My first impression based upon the cover and the blurb was that KILLER IMAGE was going to be a slightly kooky mystery where appearances are deceiving and no one is who they claim to be. Allison is an image consultant after all. Warning: This isn't a humorous story. That's not a bad thing. I loved the darker threads and the depth of each character. I just had different expectations based upon the cover image.
There is definitely a strong theme of who people really are and how they want people to see them. Allison embodies this well. She projects this competent, put-together professional look, and she is that, but it's the contradictions to that surface image that make her a wonderfully complex and rich character. It's her job to look past the surface of her clients and help them project their best qualities to the world and yet, she can't do this for herself. Wendy Tyson has created a dynamic character and world that will be a joy to read as the series progresses.
KILLER IMAGE by Wendy Tyson is a great cozy mystery, filled with hidden desires and carefully cultivated images. Allison's job as an image consultant gives her a unique position 's Allison's own struggle to not only look like the person she wants the world to see, intelligent, compassionate and unafraid, but to actually be that person that makes KILLER IMAGE the first book in a new series worth reading.
SUMMARY
Philadelphia image consultant Allison Campbell is not your typical detective. She's more familiar with the rules of etiquette than the rules of evidence, prefers three-inch Manolos to comfy flats and relates to Dear Abby, not Judge Judy. When Allison's latest Main Line client, the fifteen-year-old Goth daughter of a White House hopeful, is accused of the ritualistic murder of a local divorce attorney, Allison fights to prove her client's innocence when no one else will. But in a place where image is everything, the ability to distinguish the truth from the facade may be the only thing that keeps Allison alive. Part of the Henery Press Mystery Series Collection, if you like one, you'll probably like them all! KILLER IMAGE is the first in the Allison Campbell mystery series.
---
What do you think about this review?
Comments
No comments posted.

Registered users may leave comments.
Log in or register now!