"Two Young Teens Are Money Greedy"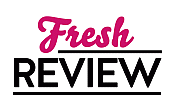 Reviewed by Sarah Horwath
Posted September 20, 2013

In THE SOCIAL CODE twins Adam and Amelia Dory only rely on each other. When they get offered scholarships to Stanford University they are catapulted into the world of Silicon Valley. This book is fast paced and will take you on a crazy journey through the mind of a young genius.
I enjoyed THE SOCIAL CODE, it's definitely different from the type of books I read now. Adam and Amelia have grown up in foster care and after getting accepted to Stanford Amelia codes an app for the iPhone that allows the user to control various appliances in their environment. I really loved the character of Amelia she is pretty and shy and her brother kind of tells her what to do. She is very smart and also a little awkward but geniuses tend to be a little bit. Adam, her twin brother/bartender wants to be more than the "scholarship student", he wants to be part of the "In Crowd", he wants to go places, and do things...be somebody.
However, it is Amelia who is discovered by Tom Fenway--a billionaire who sold his own product to Apple in the late 90's-- and he wants to help her start her own company and eventually help her find investors to spawn her genius in computer engineering. Amelia, much to her dismay, reluctantly joins the project and suddenly is cast into the evil of Silicon Valley. With people who want her to fail and those who she doesn't think she can trust, Amelia must try to make it through with her soul intact and hopefully her brother following closely behind.
This story has plots and people and ideas just flowing out from it. THE SOCIAL CODE is a fast paced read and I would say it's for the much younger crowd, overall great read.
SUMMARY
In a world where anyone can rise to the top, the only rule is... watch your back.
Eighteen-year-old twins Adam and Amelia Dory learned the hard way to rely only on each other, growing up in a small town where they understood the meaning of coming from nothing. But everything changes when both are offered scholarships to Stanford University – and catapulted into the dazzling world of Silicon Valley, where anyone with a good enough idea can skyrocket to fame and fortune in the blink of an eye…
Amelia is almost as pretty as she is smart – almost. A shy girl and genius, she is happiest alone in the computer lab, but her brother has other plans for her talents: A new company that will be the next Silicon Valley hit, and will thrust Amelia into the spotlight whether she likes it or not. Where Amelia's the brains, Adam's the ambition – he sees the privileged lifestyle of the Silicon Valley kids and wants a piece of what they have. He especially wants a piece of Lisa Bristol, the stunning daughter of one of the Valley's biggest tycoons.
As Adam and Amelia begin to hatch their new company, they find themselves going from nothing to the verge of everything seemingly overnight. But no amount of prestige can prepare them for the envy, backstabbing and cool calculation of their new powerful peers.
Welcome to Silicon Valley, where fortune, success – and betrayal – are only a breath away…
---
What do you think about this review?
Comments
No comments posted.

Registered users may leave comments.
Log in or register now!