"Hot Hunky Cop Falls for Just Dumped Daughters Boss."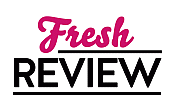 Reviewed by Sarah Horwath
Posted September 10, 2013

What can I say about OFFICER OFF LIMITS? Well a lot! This book is so good and really heartwarming and funny. Story Brooks's fiancé just dumped her and she has to jet across the world to go be with her father who just had a heart attack. Hostage negotiator Daniel Chase is a playboy and has never been rejected till Story, but she has just broken up with her boyfriend and not really looking for a new man but looking for more of a rebound. Little do they know that there is a matchmaker afloat somewhere.
Everything about OFFICER OFF LIMITS makes this book wonderful. Daniel is so hot and hunky but with a troubled past that leaves him to believe he'll never be good enough for anyone let alone Story, Her father Jack even tells Daniel to stay away from her. Story is hurt by the fact that her fiancé has just broken off there engagement two weeks before getting married but she is also relived that it happened she was never really sure of marrying Fisher anyway. Story's father Jack is definitely a character in this book, I just loved him he was such a jokester and never wanted anything healthy even though the doctor told him to be healthier.
This story is so cute and romantic and Daniel always tried to be the best for Story and be what she needed. It's also steamy and is such a good book you just have to devour it. The writing is very well done and I only wish that I found this author sooner.
SUMMARY
His need to possess her is non-negotiable. Story Brooks' fiancé just called off their wedding two weeks before the happy day. As if that isn't bad enough, her semi-estranged father, an infamous NYPD hostage negotiator, has suffered a heart attack. Not wanting to examine her lack of emotion over the broken engagement, she hops on a plane to reconnect with her father before it's too late.
Playboy hostage negotiator Daniel Chase has never, not once, been refused by a woman, so when a debate over hospital snack foods with a delectable kindergarten teacher ends in flat-out rejection, he makes it his mission to seduce her. His only obstacle? She's the daughter of his mentor who implicitly forbade Daniel from pursuing her. Despite her father's warnings and Daniel's troubled past, Daniel and Story can't resist their intense attraction to one another. But when the reason for her fiancé's abrupt wedding cancellation comes to light, can Story and Daniel's already forbidden relationship survive
---
What do you think about this review?
Comments
No comments posted.

Registered users may leave comments.
Log in or register now!