"True love can transcend even the most definitive of ends."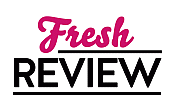 Reviewed by Lynn Cunningham
Posted September 7, 2013

Romance Contemporary | Fiction Women's Fiction
Cathy Chance and Roxanne Ruiz have been best friends for ten years. In fact, they're so close that they call themselves "Secret Sisters." Cathy has now been married for six years to Nick and Roxanne has just ended a bad long term relationship with Michael. Roxanne has long suffered from depression despite being drop dead gorgeous and having the attention of every man she comes into contact with, and is not handling her breakup well. Once more, Cathy is trying to be there for her friend and help her fight her way through the after effects of the breakup.
Then the unthinkable happens in the form of a tragedy that has their families and friends almost reeling. However, this is where the story actually begins because no one knows the real truth of the remarkable thing that has happened.
SECRET SISTER is one of those books that leaves you re-thinking everything you once believed. I can't say too much for fear of spoiling the book but suffice it to say that this book offers a path of twists and turns that you never saw coming. The emotions of the characters are very real in the aftermath of the events that take place. You will be questioning whether something like this can actually happen.
While there is great sadness in SECRET SISTER, there is also hope of the most profound kind. As you immerse yourself within the pages of this book, you will find yourself wanting it to be true. The story will carry you away and leave you wanting more even though Emelle Gamble ties up things at the end so you are not left with question after question.
Along with being a very unique and captivating plot, SECRET SISTER offers a shocking turn of the paranormal kind. So if you are the type of person that wants ordinary romance in a book, you won't find that here. This is a story of friendship, family, and most of all, true love and what those things can mean.
I cannot recommend SECRET SISTER strongly enough for those of you that enjoy a book that not only touches your heart but has you tingling in anticipation for whatever comes next.
SUMMARY
Available only on Kindle
What if, in an instant, everything about you changed?
Nick & Cathy. Cathy and Roxanne. Two best friends. One husband. An extraordinary twist of fate.
To their friends, Nick and Cathy Chance have the perfect marriage. High school sweethearts who've been together for ten years, they've weathered challenges and are as committed as they were when they first fell in love. Cathy trusts Nick, Nick's world revolves around his wife, and the future looks golden.
To everyone who knows them, Cathy Chance and Roxanne Ruiz have a perfect friendship. They connected in grade school and since then have been each other's confident and trusted advisor. Cathy loves the gorgeous Roxanne like a sister, Roxanne has fun–loving Cathy's back in every situation, though lately there's been tension between these two best friends...
And then, on a sunny summer morning, the unthinkable occurs, throwing into doubt the truth of what each of these people really know about themselves and one another.
Excerpt
Except#1

It was sunny and mild the July morning Roxanne and I headed up the state highway into the Verdugo Hills. But the Santa Anas were blowing in from the desert, and those aptly called devil winds rocked our car with gusts of heat and dust that caused tiny sparks of electricity to snap against my fingertips every time I touched my hair.

I looked forward to the Santa Anas each summer because they cleared every trace of smog from the vast L.A. basin and left the air sparkling. But that day they were weeks early and their intensity increased a sense of foreboding I'd awakened with.

I squeezed my hands together and glanced at the woman sitting next to me, for she was the true reason for my uneasiness.

My best friend and I should have been relaxed and chatty, but we hadn't been either lately. Roxanne had recently broken up with the guy she'd been seeing for years, and her mood alarmed me. She had barely said a word at the front door when she picked me up, and nothing at all since we'd been in the car.

Slowly I turned my head from side to side, trying to ease the knot of anxiety in my neck. I reached up to massage my shoulder but the seatbelt held me snugly, so I undid it.

The lock made a sharp click as it released.

"What's wrong?" Roxanne asked.

"Nothing." I spoke quietly. "Just a kink. I must have slept weird."

She frowned and shifted gears and the road rose higher in front of us...

Excerpt #2

When I 'woke up,' strange words to use after being unconscious for what was surely days, not hours, I felt remarkably lucid. Which is to say, I opened my eyes and saw and understood that I was in a hospital bed, there were nurses working in the area outside my glassed–in room, and I was hooked to an I.V. and some other kind of machine.

I didn't know the story of how I got here, but assumed it was bad. I remembered hearing, somewhere, that I had been in a terrible car accident, but I was blank to any other details.

For instance, I didn't know my name.

I examined the contents of my brain and started a list of unknown things. Where was I? No clue. What day was it? I looked outside and saw blue sky. Zero. I was blank to the most basic of information.

My chest tightened and a roar began in my head. Don't panic. I gulped air, blinked; fought to stay awake.

"Roxanne. Roxanne Ruiz. Do you know where you are?"

I didn't recognize that name. In my brain I saw a face. A kind face, smiling. A great looking guy with strong arms and blue eyes.

But I had no idea who he was either ...

Excerpt #3

"May I sit down, Nick?"

I nodded. Roxanne sat at the table in the kitchen. Despite her appearance, she seemed in control. I felt her eyes on me as I poured myself a glass of water.

The kitchen was a mess. For a second I was embarrassed by the dirty dishes, the soured milk on the counter. Then I got a grip. This wasn't a social call and Roxanne wasn't someone I was trying to impress. Every time she walked into the room, she did so with an agenda.

I turned around. "Do you want something to drink?"

She shook her head.

I sat across from her. She was pinching the back of her hand, like Cathy used to do.

"What's going on? What do you want from me?" I sounded angrier than I thought I was.

"What do you mean?"

"You're fooling around with your hands exactly like Cathy always did. You never had that habit. Why are you doing stuff like that?"

"What else am I doing?"

"You're wearing your hair pulled back in a ribbon, and clothes like my wife wore." I pointed at her blouse. "And you're acting weird with the cat, like she's your cat, among other things. It's freaking my sister out."

Roxanne fidgeted. "That's ridiculous," she said, but her face revealed I'd hit a nerve...
---
What do you think about this review?
Comments
1 comment posted.
Re: True love can transcend even the most definitive of ends.

Thanks for the lovely and generous review, Lynn Cunningham!I'm delighted you liked the bigger scope Women's Romantic fiction plot! You made my day. And my publisher's! Emelle Gamble
(Marsha Nuccio 1:26pm September 18, 2013)
Registered users may leave comments.
Log in or register now!