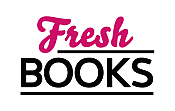 Spring flowers, great May books to enjoy!
"A dark fantasy with demons galore"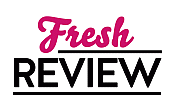 Reviewed by Clare O'Beara
Posted September 1, 2013

'Forgotten Realms' is a collaborative work spread through several volumes and times. In this instalment of the medieval dark fantasy series, battle must be joined once more. A woman going into labour is having difficulties, when she is whisked through time to seventy years in her future, where the child is saved at the expense of the mother, but only a midwife prevents the baby from being killed by superstitious people as they believe a shadow will hang over him.
THE GODBORN then takes up the story as vicious winged beings called devils or fiends attack Riven and Magadon, two friends who haven't seen each other in a long time. Riven knows the truth about the shadowed baby, who is now thirty. But they fight for their lives, and this is only the start, as the ominous stirrings of war are creeping over their lands. Soon farm people are fleeing peril and soldiers are patrolling the dangerous plains. Gerak, a former soldier, straps on his sword and longbow to hunt for food for his beloved wife Elle, soon to give birth. Minstrels, wandering friars and pedlars used to come by his house, but nobody has travelled the roads in months.
As with any story involving devouring demons and evil forces, there is violence and nastiness to overcome, and a new reader may be hampered by not knowing the names and histories of the long-lived characters and lands. However the jump ahead in time does give some kind of fresh start and many characters are new. The demons may be of varieties with names like veserab and malebranche, and Riven fears that they are being summoned by the man who has come forward through time; if you don't like nasty battles you should look for a lighter fantasy.
Despite people having siphoned off powers and abilities from the gods, and all the serried ranks of demons, there is a lot of normal humanity in this story, which keeps us reading. Fans of the 'Forgotten Realms' series will enjoy THE GODBORN by Paul S Kemp and The Companions by RA Salvatore, another new release in the series.
SUMMARY
In the 2nd book of the multi-author Sundering series launched by New York Times best-selling author R.A. Salvatore, the shadow legacy of Erevis Cale lives on even as his old foe Mephistopheles seeks to stamp it out at any cost. Cale's son Vasen—unmoored in time by the god Mask—has thus far been shielded from the archdevil's dark schemes, alone among the servants of the Lord of Light who have raised him since birth. Living in a remote abbey nestled among the Thunder Peaks of Sembia, Vasen is haunted by dreams of his father, trapped in the frozen hell of Cania. He knows the day will come when he must assume his role in the divine drama unfolding across Faerûn. But Vasen knows not what that role should be . . . or whether he is ready to take it on. He only knows what his father tells him in dreams—that he must not fail. Enter Drasek Riven, a former compatriot of Erevis Cale, now near divine and haunted by dreams of his own—he too knows the time to act is near. Shar, the great goddess of darkness, looks to cast her shadow on the world forever. Riven has glimpsed the cycle of night she hopes to complete, and he knows she must be stopped. At the crossroads of divine intrigue and mortal destiny, unlikely heroes unite to thwart the powers of shadow and hell, and the sundering of worlds is set on its course.
---
What do you think about this review?
Comments
No comments posted.

Registered users may leave comments.
Log in or register now!