"A taut, suspenseful tale of a journalist chasing the story of his career..."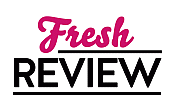 Reviewed by Rachel Williams
Posted August 31, 2013

The prologue of DEADLINE begins in 1976 with a deadly shootout between the FBI and a homegrown terrorist group. All of the group members are killed in the standoff except for the leader, Carl Wingert, and his girlfriend Flora Stimel. They escape, and the FBI discover that Flora had recently given birth. Carl and Flora go on the run, and have never been caught. The lead FBI agent on the case, Gary Headley, keeps up the hunt for Carl throughout the ensuing years.
The story moves to present day, with journalist Dawson Scott's recent return from a tour of investigative reporting in Afghanistan. After being entrenched with the military for so long and seeing the horrors of war, he is suffering from PTSD. Dawson is trying to self-medicate his problems and deny his demons. He is soon off to his next big story on the behest of his godfather Gary Headley; that of the disappearance and presumed murder of former Marine Jeremy Wesson. While covering the trial of the suspected murderer, Dawson is impressed by the cool, calm testimony given by Wesson's ex-wife Amelia Nolan. When she takes her two sons for a short vacation during a break in the trial, Dawson follows her. His initial interest in Amelia is to find out more about Jeremy Wesson, who may or may not really be dead; and who he and Gary suspect is the long-lost son of Carl and Flora. The interest in Amelia turns into a mutual attraction, which is cut short when the young nanny of Amelia's children is murdered, and Dawson becomes the prime suspect.
The story soon becomes a deadly game of cat-and-mouse between the two men and Carl Wingert; with layer upon layer of suspense, and twists and turns throughout the book. Gary Headley is determined to take down one of the most notorious criminals of his career; and Dawson is looking for the story that will make his name in the world of journalism. At this point, the story takes on the dual points of view of Dawson and that of Carl Wingert. Interspersed between the chapters are pages from Flora Stimel's diary; which is one of the more intriguing aspects of the book. This is where the reader learns some of the more fascinating historical facets of the story, and how these details begin to fit into the present tale.
DEADLINE is another taut, dramatic story from Sandra Brown, the queen of Romantic Suspense. Dawson Scott is a dedicated and relentless journalist; and Amelia Nolan a devoted mother who is a pawn in a game she doesn't understand. Well written and exciting, it is a highly enjoyable treat for Brown's fans. DEADLINE is both a breathtaking and heartbreaking story; one that will stay with the reader long after the book is finished.
Learn more about Deadline
SUMMARY
Dawson Scott is a well-respected journalist recently returned from Afghanistan. Haunted by everything he experienced, he's privately suffering from battle fatigue which is a threat to every aspect of his life. But then he gets a call from a source within the FBI. A new development has come to light in a story that began 40 years ago. It could be the BIG story of Dawson's career one in which he has a vested interest.
Soon, Dawson is covering the disappearance and presumed murder of former Marine Jeremy Wesson, the biological son of the pair of terrorists who remain on the FBI's Most Wanted list. As Dawson delves into the story, he finds himself developing feelings for Wesson's ex-wife, Amelia, and her two young sons. But when Amelia's nanny turns up dead, the case takes a stunning new turn, with Dawson himself becoming a suspect. Haunted by his own demons, Dawson takes up the chase for the notorious outlaws. . .and the secret, startling truth about himself.
---
What do you think about this review?
Comments
2 comments posted.
Re: A taut, suspenseful tale of a journalist chasing the story of his career...

Aw, this was an incredibly nice post. Taking the time and
actual effort to produce a very good article. but what
can I say. I put things off a whole lot and never manage
to get anything done.
Life Insurance
Calgary
(Marcel Heurta 2:18pm September 14, 2015)
Your method of telling the whole thing in this piece of
writing is truly nice, all can effortlessly know it,
Thanks a lot.
Calgary
Mortgage Broker
(Marcel Heurta 10:09pm September 21, 2015)
Registered users may leave comments.
Log in or register now!