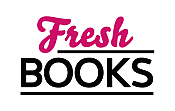 December brings fabulous reads!
"Delightful, disturbing tale of woman who assuages her grief in the arms of her best friend's husband"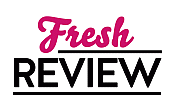 Reviewed by Patricia Woodside
Posted August 8, 2013

Multicultural African-American | Contemporary Women's Fiction
Miriam, Emily and Michellelee have been best friends since they became college roommates years ago. Naturally, when Miriam's husband, Chauncey, dies in a fire, Emily, her husband, Jamal—Chauncey's best friend—and Michellelee are there for her. But when, lost in grief, Miriam and Jamal's comfort for one another turns into a passionate affair, the two must figure out whether what they feel is real and where their loyalties lie.
How can a woman, no matter the circumstances, sleep with her best friend's husband? How can she so soon after losing her own husband consider an affair with his best friend? What does this woman need or lack to push her into such murky waters? What makes her friend's husband, wallowing in his own grief, turn to someone other than his wife for the comfort he needs?
In NEVER SAY NEVER, just like a good Sunday morning sermon, Murray's brand of Christian fiction will both delight and disturb the recipient. Murray forces her readers to look long and hard at unusual social questions though the long lens of faith. It will be the rare reader who doesn't wrestle with trying to understand the choices of the characters, even if they don't align with her own. Some may find at the beginning that they have one answer only to discover by the end of the story that their answer is neither so obvious nor certain. Then, as if the main story weren't meaty enough, buried beneath the torrid affair lies the undercurrent of race as it relates to love and friendship.
Victoria Christopher Murray has penned another winner. All readers, no matter where they line up on the spectrum of agreement with Miriam and Jamal's choices, will partake in a slice of reading nirvana, relishing in an enjoyable, fast- paced, gripping and thought-provoking read.
SUMMARY
In this emotionally charged and inspiring novel about a love triangle, secrets between best friends threaten to blow up friendships and a marriage and change lives forever.
When Miriam's fireman husband, Chauncey, dies while rescuing students from a school fire, Miriam feels like her life is over. How is she going to raise her three children all by herself? How will she survive without the love of her life? Luckily, Miriam's sister-friend Emily and Emily's husband, Jamal, are there to comfort her. Jamal and Chauncey grew up together and were best friends; Jamal and Emily know they will do all they can to support Miriam through her grief.
Jamal steps in and helps Miriam with the funeral arrangements and with her children, plus he gives her hope that she has a future. But all the time that they spend together—grieving, sharing, and reminiscing—brings the two closer in ways they never planned. . . .
---
What do you think about this review?
Comments
No comments posted.

Registered users may leave comments.
Log in or register now!