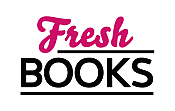 Great new reads in September
"Show up, set down and share; three steps to writing"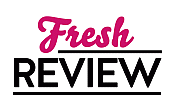 Reviewed by Clare O'Beara
Posted August 7, 2013

In this survival guide the author wryly admits to having been creatively writing since aged eleven. He says that writers are born that way, they can't help it, and they will either explain how they love writing or how they hate it because it is so hard to do well; or both, sometimes in the one sentence. LIVE TO WRITE ANOTHER DAY encompasses screenplays, stories, advertising, stage plays, web content and other material, with personal experiences.
Procrastination, not to be confused with putting off ever starting, or writer's block, is part of the skill, says Dean Orion, letting writers figure out the content in their heads and develop the story before going near the page. So don't worry about it!
Screenwriter Woody Allen is quoted, saying that eighty percent of success in life is just showing up. When a writer has a routine and sticks to it, that becomes the writing space. Orion gives the example of borrowing a friend's office after hours for peace and quiet. Research before starting even the lightest fiction is strongly recommended and Orion gives examples of how he personally outlines a story and builds up characters before beginning. As most of his work is screenplays he tends to focus on location and jumps from one scene to the next.
Orion emphasises that constructive criticism is very useful but the writer may have to address issues on different levels. If someone says they did not like a character - why? Use the ideas given to you to make the story better. Writing with a partner however involves giving up half of the creative autonomy so requires a lot of trust as well as respect. Pitching a project to a prospective buyer or reader will be done differently by different people; Orion gives examples from his work on The Invisible Man. You're not just pitching the work, he says; you are pitching yourself. Are you someone that the other person wants to work with?
"Financial success is one thing and artistic success is entirely another," Orion warns. I found a lot of similar pithy advice in this short, friendly book, with discussion topics, and while not all of it will apply to every writer, it would be useful for someone thinking of becoming a writer for hire, or a creative writer, to see the pitfalls and gain the benefits of a professional's experience. Orion advises those considering writing to surround themselves with a community of writers. Picking up LIVE TO WRITE ANOTHER DAY would be a good start.
SUMMARY
Not too long ago I decided to write a book about my creative writing process, and the many experiences that I've had throughout my career. The inspiration behind it was pretty straightforward. I simply wanted to share what I've learned over the past 25+ years with other writers.

It didn't take me long to realize however, that the book I was writing would only partially be about process. The other part would be about psychological survival. Ironically, what I learned from this little adventure was that the two things are really one in the same. Having a process that you can rely on is your lifeblood as a writer, and if you are going to have any hope of surviving in this profession, that process needs to evolve and grow with you.

When you buy this book you'll get a step–by–step walk thru of the process of creating original stories, both "on spec" and "for hire," as well as helpful hands–on checklists at the end of each chapter, all framed through the first hand experiences of a writer in the trenches.
---
What do you think about this review?
Comments
No comments posted.

Registered users may leave comments.
Log in or register now!