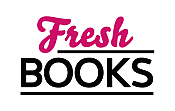 Summer Reads are HOT in July!
"High stakes at the racecourse"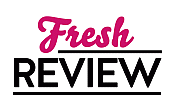 Reviewed by Clare O'Beara
Posted July 31, 2013

The world of American racetracks is the setting for this detailed novel, which brings a fading racehorse trainer together with the son he's barely seen since he was ten. Christian Roberts' parents divorced and he went to live in Florida with his mother, and now runs a boat for hire firm. But his dying father is determined that Christian should take on a promising colt and race him - although Christian knows nothing about Thoroughbreds. It's a steep learning curve for the young man, who finds himself wishing he had more time with his father. Instead he's obliged to drive with the colt to Miami, stable him on a racetrack and engage a trainer.
SECRETARIAT REBORN might be an overly optimistic title for Glade Hunter, but Christian's father has a secret. The young man has to register as an owner and quickly amasses paperwork, including the requirement to give fingerprints, as felons may not own racehorses. The party girl he's dating frowns at the amount of time taken up with horses, as opposed to being a stylish horse owner, and Christian, who lives on his yacht, starts rethinking his life.
Hardworking Hispanic men seem to be the backbone of the industry, and as a one-horse owner, Christian doesn't get as much time from his trainer as wealthy Middle Eastern clients. But he's made friends with Glade Hunter, and he believes that his father's lifetime of experience can't be leading him wrong. Then the colt's first race comes up - and it may be Christian's last.
This is a marvellous tale for those who want to see behind the scenes. Susan Klaus packs in so many scams and callous acts that we feel thoroughly disgusted, but her upright characters such as a lady trainer called Allie, are equally revolted at the mistreatment of horses, owners and paying public. The author has worked out how a deception could be carried off so that the great Secretariat could indeed be reborn. I thought that there was enough going on without adding the layer of a psycho ex-girlfriend, who added tension but distracted from the ongoing racing story. There's plenty of background about Florida's wildlife and landscape, with boats and fishing a way of life for Christopher. This rounds off the book well and fills in the time that it takes for a racehorse to grow and be trained. SECRETARIAT REBORN is a galloping read and sure to be a winner.
SUMMARY
Christian Roberts, lanky, blond, and twenty-five-years-old, rents out small sailboats on Sarasota Bay. His peaceful life is shattered when he accepts a thoroughbred colt from his estranged, dying father, an Ocala horse trainer. When Christian promises his father that he'll race the colt, he's plunged into the underworld of horse racing. To navigate his way he naively hires Ed Price, a heartless Miami trainer. And when his colt shows potential -- a surprising resemblance to Secretariat -- a dubious wealthy sheik wants to buy him, but Christian vows to keep his promise to his father. With a sizable debt still owed on the horse, Christian is forced to take out a loan, his only recourse, Vince, a New York mobster. If the money is not repaid on time, Christian's life and that of Allie, his colt's trainer, are threatened. To add to his rollercoaster of troubles, he faces fraud charges since his father illegally registered the colt, and he is being stalked by a psychotic ex-girlfriend.
---
What do you think about this review?
Comments
No comments posted.

Registered users may leave comments.
Log in or register now!