"A Heart Stopping Action Adventure"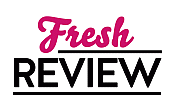 Reviewed by Lee Erin Berryhill
Posted July 28, 2013

Commander Gray Pierce of Sigma Force and his team are sent to the jungles of Africa with new members, former Army Ranger Captain Tucker Wayne and his military dog, Kane, to rescue the U.S. President's pregnant daughter from pirates. After an act of betrayal and an ambush, Pierce realizes the kidnapping is part of a horrifying terrorist agenda. Pierce and his team find themselves trying to save an innocent unborn baby who could possibly be the link to ever lasting life.
Every time James Rollins writes a Sigma Force novel the story gets better and better! BLOODLINE is filled with fight scenes, political intrigue, innovative science, medieval history, a modest amount of humor, and a bit of romance, creating a nail - biting plot that makes BLOODLINE hard to put down. Rollins, as usual, easily combines science and history, making a unique theme into an exhilarating adventure.
Rollins introduces new characters to Sigma Force, Tucker Wayne and his dog, Kane who freshen up Sigma Force like never before. With attention - grabbing and well researched settings, Rollins brings BLOODLINE to life. Commander Gray Pierce is at his finest, and his vulnerable side is revealed as he deals with the death of his mother. Kowalski bring his usual brand of comic relief without over doing it, and readers will laugh out loud with lines such as
"this place has gone to the dogs." Kat Bryant is out in the field for the first time in a long while, and readers will enjoy her self - assured confidence in the face of evil, and be reminded why Bryant is a part of Sigma Force.
BLOODLINE is a recommended read, because no one writes action adventure quite like James Rollins.
SUMMARY
In a thrilling masterwork that will make you rethink your perceptions of life and death, New York Times bestselling author James Rollins takes you to the edge of medicine, genetics, and technology, revealing the next evolutionary leap forward: immortality.

Galilee, 1025. Infiltrating an ancient citadel, a Templar knight uncovers a holy treasure long hidden within the fortress's labyrinth: the Bachal Isu -- the staff of Jesus Christ -- a priceless icon that holds a mysterious and terrifying power that promises to change humankind forever.

A millennium later, Somali pirates hijack a yacht off the coast of the Horn of Africa, kidnapping a young pregnant American woman. Commander Gray Pierce is enlisted for a covert rescue mission into the African jungle. The woman is no rich tourist: she's Amanda Gant-Bennett, daughter of the U.S. president.

Suspicious that the kidnapping masks a far more nefarious plot, Gray must confront a shadowy cabal which has been manipulating events throughout history...and now challenges the current presidency.

For this unique mission, SIGMA is aided by a pair of special operatives with unique talents: former Army Ranger Captain Tucker Wayne and his military war dog, Kane. But what should be a straightforward rescue turns into a fiery ambush and a deadly act of betrayal, as Gray and his team discover that the hostage is a pawn in a shattering act of terrorism with dark repercussions. And the danger is only beginning...

Halfway around the world, a firebombing at a fertility clinic in South Carolina exposes a conspiracy that goes back centuries...a scheme that lies within our genetic code. With time against them, SIGMA must race to save an innocent unborn baby whose very existence raises questions about the nature of humanity, asking:

Could you live forever?
Would you live forever?
Videos
---
What do you think about this review?
Comments
No comments posted.

Registered users may leave comments.
Log in or register now!