"The spirited heroine fights for those that mean the most to her."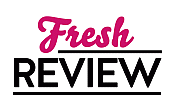 Reviewed by Annetta Sweetko
Posted July 23, 2013

Time is ticking away for Evalle Kincaid. She has been ordered to round up the Alterants for the Goddess Macha's pantheon. The beleaguered agent has no way of knowing that she is about to be a part of the RISE OF THE GRYPHON.
To do her duty she has to join in an Achilles Beast Championship, a rather large unapproved of fighting club. On top of getting involved in this to find other Alterants and persuade them to go to the Goddess, Evalle finds that the Medb are also seeking them for their own plans.
Storm will not let her go alone into this dangerous situation but after finally getting her where he wants her he finds that she is being hunted by more than the Medb. The witch doctor who has tormented him is now after Evalle. Not going to happen, he will stop her now!
RISE OF THE GRYPHON is the fantastic continuation of the Belador series. The action starts on page one and blows you away to the very end. With all of the characters that are involved in this series it might be possible to lose the thread of the storyline, but authors Sherrilyn Kenyon and Dianna Love have a mastery with words that won't let you get lost. Even though this is part of a series this book stands alone perfectly. I am already looking for the next installment of the series.
SUMMARY
If dying is the cost of protecting those you love... bring it.
An Alterant who fights trolls, demons, and other deadly creatures, Evalle is an outcast among the Beladors. But now she can change all that – and finally get answers about her origins. In her attempt to take down the Belador traitor and bring home a captured friend, she infiltrates the dangerous Medb coven where she discovers exactly what an Alterant really is...and the news is not good for the Beladors.
Evalle's best friends Tzader and Quinn face unthinkable choices, as relationships with the women they love grow twisted. Evalle's relationship with the Skinwalker Storm takes a major step and becomes complicated when the witchdoctor he's been hunting begins to stalk her. With death breathing down her neck, Evalle is forced to embrace her destiny . . . but at what price?
---
What do you think about this review?
Comments
No comments posted.

Registered users may leave comments.
Log in or register now!