"The final tale of renewed love and return of a lost sister."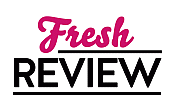 Reviewed by Kay Quintin
Posted July 7, 2013

Romance Suspense | Romance Series
TEXAS COLD CASE: Colt Chance is shot while in the middle of a government sting case in Southern California for the Junior Justice Department as an attorney when he spots a woman who looks like his kidnapped sister, Cami. Cami has been missing since the age of 4 and the Chance family brothers have been searching for her for over twenty years. His injury in his back has Colt convalescing back at the Bar C Ranch near Chance, Texas. He is determined to find their baby sister and prove their mother's murderer was not their father. Teaming up with his high school sweetheart, also the sheriff's step-daughter who is a deputy, begins their suspicions of Sheriff McCord's involvement. Lacie and Colt are caught up in dodging bullets and being hunted, which only whets their determination to find the truth of the murder and Lacie's hated step-father's involvement. Attempting to stay alive while rekindling their hot love affair keeps the adrenaline pumping.
TEXAS LOST AND FOUND: Firefighter with the Interagency Hotshot Crews, Nina Martinez, has flashbacks of gentle people calling her Cami and later horrendous abuse from others. The only family Cami has had since the age of 9 or 10, is gone. Her foster mom, Yolanda, and Yolanda's son are both dead leaving her with no one. The Hotshot doctor, Josh White, is the only one she even remotely trusts. Called to Texas to aid in a fire, Nina nearly succumbs to a tornado fire. Nearly dead, Josh is her savior and vows to protect her with his life. Prior to the tornado fire, Nina witnessed the murder of a woman and can identify the killer. Sheriff Lacie Chance is called in to work with the witness at the hospital. This is the beginning of Josh and Nina on the run for their lives from the hired guns of the murderer. Chased, shot at and run off the road is only the beginning. Back in Chance country is where Nina might find her life, family and deeply desired love with Josh.
These two last stories are an exceptional ending to the Chance Texas saga. I have followed this family from the beginning and am sad to find it has come to an end . I have thoroughly enjoyed this exciting series through all the sexy and rugged cowboys in the family. Each story has been filled with hot sex and emotional turmoil along with all the excitement a reader could want. Linda Conrad has the vision and talent to bring her characters to life for the reader. This series is a great read! I know with confidence that any book I choose by this author will always be a fulfilling and great read.
SUMMARY
LAST CHANCE REUNION
Two Lone Star Stories in One!
TEXAS COLD CASE
Determined to solve the cold case of his mother's murder, Colt Chance returns home to Texas. Turns out the new deputy sheriff is the woman who broke his heart. But when someone targets Lacie, Colt will have to decide between the vengeance he seeks and protecting the one he still loves.
TEXAS LOST AND FOUND
After witnessing a murder, firefighter Nina Martinez finds an ally in medic Josh White. On the run, they discover that Nina is the long-missing Chance sister, Cami. Will Cami embrace the love from Josh and her real family before it's too late?
---
What do you think about this review?
Comments
No comments posted.

Registered users may leave comments.
Log in or register now!