"Intriguing world of dragons set in modern day Vegas."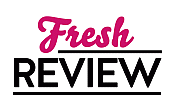 Reviewed by Annetta Sweetko
Posted June 26, 2013

In LUCK OF THE DRAGON Alec Gerald owns the newest casino in Las Vegas, but what no one knows, and they plan to keep it that way, it also houses dragons. Real live dragons who can take on a human form and live among them almost unknown. Male dragons have a problem, if they don't meet their mate the dragon fades and they might find themselves forever stuck as humans. So Alec plans a ceremony that will bring all the dragons together in hopes of finding mates.
Dr. Lucianna DeLuca, Ph. D., is a gemologist, who has worked hard to earn the reputation as the best, despite her family tree. Grifters and con men dot that tree and she is hoping to save her brother Joey from that life. Unfortunately Joey has the added problem of gambling, thus she is headed into the casino. Not to gamble with money but with her reputation. The guy Joey owes money to wants the keycard to one of the greatest gem exhibits in the world. That exhibition is housed in the casino and owned by Alec Gerald.
She has no idea what she is getting into especially when Alec sees her as his mate, unheard of in the dragon world. Things get even more complicated by a past enemy of his and the threats to Joey's life by the mob guy he owes money too. She is interested in Alec as any woman would but her twin is all the family she has left.
LUCK OF THE DRAGON is an intriguing, well written look into a new world of dragons and what could happen right under human's noses. If dragons were real Vegas would be the perfect place for them to live, no one would be surprised by anything there. Lucy has a major trust issue that is understandable with her family history and because of it things go haywire for a bit but she is able to get things back on track. There are a couple of little twists in the storyline that will keep readers glued to the pages. I really do hope that this book is just the start of a series. There are a lot of secondary characters that I would like to see more of and even see how the dragon world accepts a human as their leaders mate.
SUMMARY
Luciana de Luca has a PhD in sass and gemology—and a problem. Her twin brother's gambling debts have gotten out of hand, and a mob enforcer is blackmailing her to rob the latest, greatest mega-casino on the Strip. Although Lucy has worked her whole life to get away from her family's grifter past, to save her brother, she dons three-inch heels and a sluts-r-us dress and struts into Alec's Gerald's casino, determined to put her long-forgotten thieving ways to the test again.
Alec Gerald, a shape-shifting dragon, has built the Crown Jewel casino to provide sanctuary for his people amongst the flash and awe of Las Vegas. Unfortunately, the sexy little thief trying to steal his largest diamond exhibit turns out to be his mate, and he must woo her before he loses his dragon form forever. But before he can handcuff her to his bed and explain the details of a mating ceremony, an enemy attacks and threatens to destroy his casino, his people, and his newfound mate.
---
What do you think about this review?
Comments
No comments posted.

Registered users may leave comments.
Log in or register now!