"Cutting Away to What is Really Important in Life"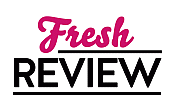 Reviewed by Susan Dyer
Posted June 22, 2013

Contemporary Chick Lit | Women's Fiction
THE WISDOM OF HAIR by Kim Boykin is the story of Zora Adams.  She is from a small town in the mountains of South Carolina.  It is just her and her mom as her Dad passed away when she was a little girl. Her Mom has gone off the deep end since Zora's Daddy died. She dresses like Judy Garland and brings home all kinds of men.   In 1983 when Zora is 19 she finally leaves all that behind and goes to a coastal town called Davenport to go to the Davenport Beauty School.  There she meets Mrs. Cathcart   and also a girl who will become her very best friend, Sara Jane.
Her old teacher from high school is the one who takes Zora off the mountain. Mrs Cunningham tells her about her friend, Winston Sawyer, who needs a tenant and in exchange for rent, all she had to do was cook dinner for him.  Zora is instantly taken with Winston but he is too drunk to ever notice her.  He has just become a widower and it seems he is drowning his grief and sorrow in a bottle of scotch.  Zora often spies on  Winston when he is leading for work and coming home.  She has all kinds of fantasies about the two of them together. 
Sara Jane is the perfect stylist but can't pass any of the written tests.  Zora agrees to help her and the two become best friends along the way.  Sara Jane's family kind of adopts Zora as their second daughter and Zora has never felt such love from her own family as she does from them.  Sara Jane falls in love with Jimmy, a yard boy who Winston has hired to clean up the place, and her life will never be the same.  First she has to get her daddy to accept him.  He is set in his ways and has a problem with his baby girl seeing a yard boy who happens to be Mexican.  
Zora is still pining away for Winston who doesn't seem to notice her at all.   One day she decides to bring him his dinner instead of leaving it on the picnic table like she usually does.  She takes her time getting ready and just abut knocks his socks off when he pulls up and sees her sitting there. Finally, he talks to her.  She is so in love with  him already, him not so much.  They begin a relationship if you could call it that.  He starts spending time in her apartment above the garage and she says it's like almost being married.  They eat together and spend time in her bed but that is all.  When Zora questions why they never do anything else, he tells her that's all he can give her right now.  Is he still grieving his wife? Is he not in love with Zora? Why doesn't he ever take her any where? You will have to read THE WISDOM OF HAIR to find out.
I fell in love with all the characters in this book.  The crazy ones at the Davenport Beauty School and well as Sara Jane and her parents.  I wanted Zora to get away from Winston.  She deserved better and didn't want to end up like her Momma.  I could not it this book down and had to hurry and finish to find out what happened to Zora.  I love the friendship that Zora and Sara Jane shared.  
SUMMARY
In 1983, on her nineteenth birthday, Zora Adams finally says goodbye to her alcoholic mother and their tiny town in the mountains of South Carolina. Living with a woman who dresses like Judy Garland and brings home a different man each night is not a pretty existence, and Zora is ready for life to be beautiful.
With the help of a beloved teacher, she moves to a coastal town and enrolls in the Davenport School of Beauty. Under the tutelage of Mrs. Cathcart, she learns the art of fixing hair, and becomes fast friends with the lively Sara Jane Farquhar, a natural hair stylist. She also falls hard for handsome young widower Winston Sawyer, who is drowning his grief in bourbon. She couldn't save Mama, but maybe she can save him
As Zora practices finger waves, updos, and spit curls, she also comes to learn that few things are permanent in this life—except real love, lasting friendship, and, ultimately… forgiveness.
---
What do you think about this review?
Comments
No comments posted.

Registered users may leave comments.
Log in or register now!