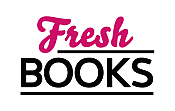 New Year, New Books!
"A cord of three strands is not easily broken."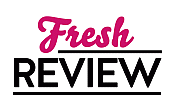 Reviewed by Viki Ferrell
Posted June 22, 2013

Brynn Taylor promised her mom on her deathbed that she would find her father. It's been six years since her mother died. Why is Brynn just now searching for Peter Williams? She's been in prison. After her mother's death, Brynn started doing pills to ease the hurt. That led to stealing and eventually she got caught. Brynn's father only gave her one thing: an old copy of Jane Austen's Sense and Sensibility with a note of regret signed by him. In the back of the book is another name and address that leads her to Elk Valley, Colorado and a lady named May Williams. May owns a ranch and her sister, Christy, lives in town and owns a bookstore. Brynn learns from May's partner at the ranch that Peter Williams was their father too, but he is no longer living either. Since May and Christy are older, Brynn knows that her mother had an affair with a married man. How can she ever tell May and Christy what she has learned? Can she tell them who she really is?
This is a touching story about getting a chance to start over with your life. It's about following your dreams, having a need to belong, yet feeling all alone in the world. This story of new beginnings is not just about Brynn, but other supporting characters have new beginnings stories as well. C. J. Darlington incorporates characters from her book, Bound By Guilt, which also includes antiquarian books and bookstores. She very nicely ties those characters into this moving story. The main characters are very strong with numerous supporting characters and interesting subplots that are very effective in carrying the plot along and keeping the reader engaged. There's a little mystery, a budding romance and even some drama in this delightful inspirational story. TIES THAT BIND is a winner! Put it on your summer reading list.
SUMMARY
Newly released from prison, Brynn Taylor is determined to find her father, a man she's never met. Her only clue to his whereabouts is an address she finds in a rare volume of Jane Austen's "Sense & Sensibility" which he inscribed to her years ago. Armed with a bus ticket, a backpack, and her grandfather's gun, her search leads her to Elk Valley, Colorado where her plans and her life begin to unravel.
---
What do you think about this review?
Comments
No comments posted.

Registered users may leave comments.
Log in or register now!