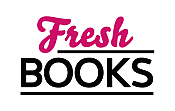 Summer Reads are HOT in July!
"In a land without music, how can we dance?"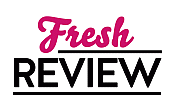 Reviewed by Clare O'Beara
Posted June 16, 2013

Young Adult Science Fiction | Gay / Lesbian Science Fiction
In a land after war, Cascadia, social change is enforced and tiers called guilds pigeonhole everyone's life. Music, physical contact and expressions of emotion are frowned upon and hard work is expected of all. Talent at art and design is the best way to leave a basic guild and move up, and young Tallie Tarmelin and his friend Tommin are apprentices in design. A fellow student Worran, who hails from the governing class, wants to make Tallie his life partner, and Tommin has a secret girlfriend of a labouring class.
Tallie loves fabric and colour and yearns to create TAPESTRY designs. If he bonds with Worran he'll have to work with stone and steel instead. He has a vagabond pal, Jonis, who works on the borders of society, repairing and scavenging. Jonis rediscovers some ways to make music, and when a complaint is made, the militia are sent to kill him and arrest his friends. Worran gets word to Tallie and he, Jonis and Tommin's pregnant girl Jaena escape the city. They take up with a vagabond camp, but the militia are soon after them with spears and torches. Time to run again.
I enjoyed this tale from the start, a good mix of young adults exploring boundaries, and fantasy. Characters are engaging and the story swings along at a good pace. The Grey Sickness has overtaken many people, from herders to princesses, and the youngsters find that musical entertainment and dancing are good cures. Details are excellent - a mountain cat has carried off a pack goat, supplies of chopped wood, rabbit jerky and dried fruits are laid in to survive a mountain winter. Glovemakers thrive where skin contact is forbidden. And a major accident on a mountainside shows why it would be dangerous to travel alone and without means of getting help.
Hallie Burton is a longtime fan of theatre and costume, which helps to craft her detailed stories. TAPESTRY is great fun and deserves a place on many young adults' booklists.
Learn more about Tapestry
SUMMARY
In Ollas, anything that stirs the emotions is forbidden by the governors-especially music. So when Tallie Tarmelin, a farm boy from a lower-tier guild, is offered a scholarship for his talent in design, he keeps his head down and follows the rules. He's terrified of breaking one of his society's many laws and ruining his future. But feeling lost and alone in an unfamiliar city takes its toll, and Tallie accepts sympathy from a guildless social outcast even though he knows it could destroy his reputation.
Despite the rules against casual touching and fraternizing in public, Jonis Sinter offers Tallie comfort instead of denouncing him for an excessive emotional display, and they fast become friends. Secret friends, though, because Worran, the respectable son of a governor, has asked Tallie to be his partner.
When Worran's mother learns of Tallie's association with an outcast, she dispatches the militia. Worran sends Tallie a warning, and Tallie flees the city and civilization with Jonis. Surviving the wilds will take every ounce of perseverance they can muster, and the rediscovery of music might be their only solace- unless they recognize the love that's growing between them.
---
What do you think about this review?
Comments
No comments posted.

Registered users may leave comments.
Log in or register now!