"Life Can Turn on a Dime"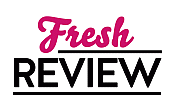 Reviewed by Susan Dyer
Posted June 12, 2013

Contemporary Women's Fiction | Romance
THE UNION STREET BAKERY by Mary Ellen Taylor is the story of Daisy McCrae.  Daisy was left at the bakery  by her mother when she was three years old.  The family took her in and she became one of them.  Her mother just left her there with a plate of cookies and told her to be good.   What kind of a mother can do that to her child? Will Daisy ever learn the truth as to why her mother just turned her back on her and walked out the door?  Daisy lives a good life with her new family and tries to forget what her mother did to her all those years ago.  Not so easy to do.
Fast forward to Daisy in adulthood.  She has been fired from her job, broke up with her boyfriend, and is now living in the family attic above the bakery.   She has come home to regroup and help out her sister Rachel, who's husband Mike has passed away.  He worked in the bakery with Rachel and ever since he died the bakery has been going downhill.  While never feeling like a real McCrae, Daisy can not turn her back on her family even though at times she can't help but feeling trapped and wanting to run as fast as she can.
The history that you learn about in THE UNION STREET  BAKERY happens during the Civil War.  One of the customers, Mabel, leaves a diary for Daisy before she passes away.  Daisy's sister, Margaret who is a historian, helps Daisy learn about the young slave girl, Susie who wrote it.   She also learns about her own heritage as well as the McCraes.  It will all come together for her in the end and along the way you will be pulled right in with this family.
THE UNION STREET BAKERY is book one in a new trilogy set in Old Town Alexandria, Virginia.  The talks between Daisy and her mother Sheila McCrae are at times, heart breaking. She is so torn between finding her birth mother and staying loyal to Sheila.  I found myself so caught up in this family's  lives and turning the pages late into the night.  You will not be able to put this book down until you turn the very last page.  As a bonus, Mary Ellen has included some of the recipes from the bakery. I can't wait to read more by Ms. Taylor.
SUMMARY
Life can turn on a dime. It's a common cliché, and I'd heard it often enough. People die or move away. Investments go south. Affairs end. Loved ones betray us...Stuff happens.
Daisy McCrae's life is in tatters. She's lost her job, broken up with her boyfriend, and has been reduced to living in the attic above her family's store, the Union Street Bakery, while learning the business. Unfortunately, the bakery is in serious hardship. Making things worse is the constant feeling of not being a "real" McCrae since she was adopted as a child and has a less-than-perfect relationship with her two sisters.
Then a long-standing elderly customer passes away, and for some reason bequeaths Daisy a journal dating back to the 1850s, written by a slave girl named Susie. As she reads, Daisy learns more about her family—and her own heritage—than she ever dreamed. Haunted by dreams of the young Susie, who beckons Daisy to "find her," she is compelled to look further into the past of the town and her family.
What she finds are the answers she has longed for her entire life, and a chance to begin again with the courage and desire she thought she lost for good.
---
What do you think about this review?
Comments
No comments posted.

Registered users may leave comments.
Log in or register now!