"Book Seven in the Enchanted, Inc Series is Another Enjoyable Romp"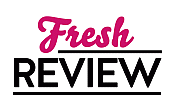 Reviewed by Diana Troldahl
Posted June 1, 2013

Fantasy | Contemporary Chick Lit
Katie Chandler is flexing her bright and shiny new magical muscles (only in a secret room at work, to avoid outing her boyfriend Owen's recovery of his powers that happened at the same time) when elves start disappearing. Could the power- hungry Sylvester, disputed leader of the elves and one of the bad guys from book six in the series be back and causing trouble?
Katie's Granny is still in town and staying with Owen so she can help Katie learn the folk-style of magic she knows best. Between Granny and Katie's three roommates time alone with Owen has been limited. Katie still has trouble figuring out exactly what handsome and brilliant Owen sees in her, but soon events heat up enough that she is focused more on saving the world (again) than on her own self-confidence issues.
I have to tell you that if you plunge into the series for the first time in book seven, you will have a battle on your hands to keep track of the players and the plot. Despite valiant attempts by author Shanna Swendson it is just too difficult to cram six books of backstory into the first chapter or two of book seven in her Enchanted, Inc series. That being said, if you have a passion for comically light paranormal reading, it is worth it to invest in, say, books four, five and six before reading seven. It will provide you with enough of the recent events to make KISS AND SPELL an enjoyable romp.
Swendson has brought back many of the characters long-time readers have grown to love including Sam the gargoyle security guy and Perdita the clumsy elven assistant. She stays true to the world she has built and adds another (elven) dimension to create a platform expanded beyond the the New York or Texas settings of earlier books. The arc of relationship between Owen and Katie also matures during KISS AND SPELL in a very satisfying manner. I couldn't track down when book eight might be released, but did learn Shanna Swendson has sold a young adult steampunk book slated for release in 2015.
SUMMARY
When a freak accident leaves Katie Chandler with magical powers, it seems like a wish come true for the former magical immune. But it also means she's vulnerable to magic, just when the dangerous Elf Lord is cooking up another scheme in his bid for power. Anyone who gets in his way disappears--including Katie and her wizard boyfriend, Owen Palmer.
Now Katie's under a spell that obscures her true identity, living a life right out of a romantic comedy movie in a Hollywood set version of New York. Will she be able to find her true Mr. Right in time to break the spell with a kiss and warn everyone, or will she be trapped forever, unaware of the doom facing her world?
---
What do you think about this review?
Comments
No comments posted.

Registered users may leave comments.
Log in or register now!