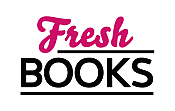 Great new reads in September
"Hot, Exciting and Suspenseful"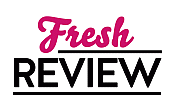 Reviewed by Louise Evans
Posted May 31, 2013

BEWITCHED BY THE MOON BY MORGAN FOX chains, cages and loin cloths oh my! But you don't get to read about that till the end. Tiffany is the go to person for everything and everyone, even though she is technically Sebastian McCarthy's assistant. Tiffany was placed in Sebastian's care years earlier by her mother to protect her from people that want to harm her and steal her magic. Sebastian has placed his faith in the hybrid panther-wolf, Ryder. Ryder is to see that she is protected when not with Sebastian. Tiffany feels something for Ryder, but is not sure what it is. She knows that it cannot be the mating call, she is not a Lycan, but a witch. But she cannot put her finger on why she is so drawn and attracted to him. Then there is Dr. Zane McCoskey, the sweet , smart and adorable doctor that she has had her eye on and cannot bring herself to approach.
This all changes after she is attacked on the street by Lilly, the vampire that is out to destroy everyone that is connected to Sebastian McCarthy. Lilly almost succeeds in ending Tiffany's life, but just when she thinks she is taking her last breath, Ryder O'Laughlin comes to her rescue. Ryder is able to kick Lilly's butt and get Tiffany to the clinic and into the care of Dr. Zane McCoskey. While Zane is treating Tiffany for her injuries and touching her, there is this strange, invisible and warm thread that is reaching inside him and out to Tiffany that seems to be healing her as well. Zane being, well Zane is asking her what she is doing to him and how is she healing herself. Before she can avoid answering anymore of his questions the clinic is attacked. Tiffany, Ryder and Zane escape the fighting and head to the safety of Reyes's house. After all the drama is over and everyone has settled in for the night. Tiffany has a vision of Zane in the shower. The pull to go to him is to strong for her to resist. In the shower is where Zane figures out that she is his mate and finds out that she is a witch. She will not tell him anything deeper about herself than that. During the shower is where they both admit to having strong feelings for the other, but have always been afraid to act on them. Later the next day she finds a secluded spot on Reyes's property to try an work some of magic, that she is not very good at. What she doesn't know is that she is being spied on by Ryder. When she senses him and confronts him about the spying she is asked by yet another male what she is. She sees no reason to lie and tells him she is a witch. Ryder is still confused why this plain witch has Sebastian all up is arms that she is to be protected, he figures that is Sebastian's problem not his. But his problem seems to be the pull between him and Tiffany. Ryder made a vow to carry on his heritage and will not take a mate that is not a Lycan. After a deep and confusing kiss between him and Tiffany, he decides it is best if he leaves the house until morning when they are all leaving for the McCarthy ranch. Tiffany is more confused then ever about her feelings for these two men and she knows it is only going to get worse before it gets better. Then there are the family issues of not being able to see her mother and a dead father.
BEWITCHED BY THE MOON is a must read. The chemistry between Tiffany, Ryder and Zane almost makes the pages burn up. I am happy that Zane and Tiffany finally act on their feelings for each other, you know that will be good together. There is so much more of a story in BEWITCHED BY THE MOON, then the relationship between these three characters, that as a reader you will not be able to put it down. I recommend this book more than the fact that it is the next book in the Moonlight Shifters series, but because the characters and story will have bewitched you.
SUMMARY
Tiffany Miles is a fey witch with a magical birthright. Forced by her people to align with the lycans, she discovers that doing so has placed her in grave danger. A nefarious vampire queen seeks to gain control of her magical powers— powers she has no idea how to control. Forced into a dangerous game of cat and mouse, Tiffany turns to Zane McCoskey, a lycan doctor who has been bewitched by her since the first moment he set eyes on her. Enslaved by unquenched desires, he learns that the beautiful blonde is his mate, and the fevered attraction turns him inside out. The fierce nature of his beast is released, and he will stop at nothing to protect what belongs to him. Only the courage and strength they find in each other's arms can save them all from certain death
Excerpt

"I saw you in the garden today," Zane said, his mind drenched in the memory of watching the woman he loved fall into the arms of another man.

Tiffany froze, her hand still outstretched to reach for a glass in the cabinet beside the refrigerator. He couldn't help but notice the sudden shiver that chased along the curve of her spine, settling in her shoulders.

Zane's body trembled with the vibrations of anger. What had once lingered in his gut had sprung out to every nerve in his body. Grinding his teeth together, he sat in the shadows of the kitchen at the corner of the bar. He'd been there for hours wondering why Tiffany had allowed another man to touch her, and why she sought comfort from a man who wasn't him.

Then he flipped the switch, turning the kitchen light on, revealing himself. "I saw you kiss Ryder," he blurted out, not carrying if anyone else in the house heard.

She locked eyes with him. "Zane," she breathed. "I don't know what happened." She leaned against the counter at her back, looking defeated. "I'm so confused."

He frowned. At least she hadn't tried to insult him by denying it. "Confusion doesn't make your mouth kiss someone else's. Desire does that, and you clearly feel something for Ryder." He was so angry, he wanted to hit something. He wanted to kick the shit out of Ryder for crossing the line. Ryder had no right to touch Tiffany. She belonged to him and him alone.

Tiffany's eyes rounded. "It's not like that," she argued, stepping toward him, the counter separating them. "I was practicing my magic, and he saw me."

Zane arched a brow, the corner of his mouth tugging upward in a lopsided grin. "So you bribed him into silence with a good tongue fucking?"

Tiffany's mouth formed a giant O. "No, I swear. That was not what I intended to happen."

Zane studied her for a long moment, heat blazing from his eyes. He dropped his head into his hands. "Maybe it's because you're not a wolf," he muttered softly.

"What are you talking about?"

Zane rose from the barstool, rounded the counter, and stalked toward her as if she were prey. His nostrils flared as he took in her scent. "I'm talking about you being my mate and still finding compulsions to be with another man."

"What?" she gasped, her eyes opening wide. "How could I be your mate? I'm not even a wolf."

He crowded up against her, forcing her to stare up at him. "No, you might not be a wolf, but all the instincts are there, and had you been a lycan, I would've marked you the first night we were together. I would've marked you so damn hard everyone would know you belonged to me." His tone was cold and rough.

She shook as he closed in on her. His arms formed a cage around her. "Why didn't you tell me?"

He slammed his fists on the counter beside her, and she jumped, closing her eyes. "I didn't want to frighten you."

A thundering growl emerged from deep within him. The emotions surging through his body were so unlike him. He felt out of control like the wild beast of his wolf was scratching at the gates and he couldn't stop it from getting out.

Jealousy's a bitch.

She opened her eyes. Her bottom lip quivered as tears filled her gaze. "But you let me think less of what this means to you. You let me think we were just sleeping together."

Rage flooded him. "I let you think?" He released a guttural laugh. "Damn it, what a joke." He took hold of her face, his hands diving into the lose strands of her soft, blonde hair. "I've been in love with you for as far back as I can remember. You are so much more to me than sex."

"Zane," she said his name on a gasp. Tears began to stain her cheeks. "I don't know what to say."

His gaze lingered on her face. His heart hammered like a freight train. She didn't know what to say, he repeated in his mind a dozen times. If she didn't immediately profess her love for him in return, then she didn't love him at all.

"You don't have to say anything, Tiffany." He released her, lowering his gaze and stepping away from her. His claws lengthened, and his wolf screamed. His mate had rejected him. The worst form of punishment any lycan could face.

"Tiffany, it's best that you go to your room and lock the door." He exhaled hard. "Call for the others."

"Why?" she asked, fear looming in her eyes.

His gaze shot to hers, his fangs biting into his lips. His voice was distorted as he explained, "If you don't, my wolf is going to claim you, fucking and marking you in such a way you will never be the same."

She sucked in a breath. "Zane, your eyes...they're silver."

Zane grasped the counter top at his side, arching his back as a deep, primal cry sprung from his lips. "Go, Tiffany!" he growled. "Go now before it's too late!"
---
What do you think about this review?
Comments
No comments posted.

Registered users may leave comments.
Log in or register now!