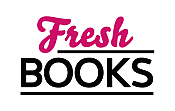 Summer Reads are HOT in July!
"own on his luck cowboy meets falls for sucessful self help guru."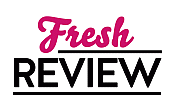 Reviewed by Louise Evans
Posted May 28, 2013

I CROSS MY HEART BY VICKI LEWIS THOMPSON finds Nash Bledsoe back in his hometown of Shoshone WY. Nash is almost penniless and about to have his divorce finalized. He would be jobless if it were not for his very good childhood friend, Jack Chance. Jack gives Nash a job as a ranch hand at The Last Chance ranch. This suits Nash just fine, since he ran the stables that he and his soon to be ex-wife Lindsay owned, at least he thought they both owned it. He was the labor and she was the business end. He knew she had money when he married her and moved to Sacramento, but he never thought she would hold it over his head. That is a mistake he will never make again. The pay is ok, housing is provided as well as meals, also the hard work helps to keep his mind off his failed marriage. He is also close to his family again, which he likes. This will also give Nash a chance to save money so he can someday buy his own small ranch. The mucking of the horse stalls is just what he needs today, considering he received his final divorce papers the night before. Lindsay kept telling him he needed to see a shrink, but he preferred hard work over a therapist's couch. She loved to quote to him "Happiness is a choice" from her favorite self help guru, Bethany Grace. He was so caught up in his own thoughts he never heard Emmett Sterling walk in. Emmett wanted him to go over to the Triple G and check out smoke that was coming from there. Since the previous owner had died the week before, Emmett wanted to make sure everything was ok, because you can never be to careful when you see smoke out in those parts. Where there is smoke there is usually fire.
When he pulls up to the front of the run down house, he does not expect to see a beautiful woman in a business suit that is completely ruined and torn and with a gas can by her side, and something burning in front of her. He has to take a second and closer look as to what is burning. When he gets out of the truck to confirm what he thought he saw, yes it is indeed a La-Z-Boy recliner. (This scene has me laughing so hard that I had tears running down my cheeks.) When he looks at the woman he now understands why she looks the way she does, she dragged it out of the house by herself. He is impressed, because those things are not light. After he convinces her that the chair needs to put out so nothing else can catch fire and so there are no more toxic fumes that are expelled into the air. Luckily he has a fire extinguisher in the truck, because that was something she did not think about having with her. After he introduces himself she remembers him from high school. She was a freshmen when he was a senior and all those awful memories came back of her being this shy, plain girl and Nash along with his and friend Jack Chance being the studs on campus. She knows for a fact he would not remember her, because after high school she blossomed into a beautiful woman. When she finally tells him her name, she can visibly see him cringe away from her. She is The Bethany Grace that he blames for his marriage ending, well he doesn't blame her for all of it, but a lot of it. Before he can filter his thoughts he tells her this and that her quote of" Happiness is a choice" was thrown at him by his ex.
Despite their first meeting getting off to a rocky start, things pick up between the two of them and the chemistry is amazing. Especially when he becomes her handyman to fix up her ranch. If you are a fan of Ms. Thompson Sons of Chance series, than you need to read I CROSS MY HEART. It is nice to see two people come back from personal and trust issues, to be open to love and trust another person. I knew after I read the scene with the recliner on fire that I would really enjoy the story between Nash and Bethany, I think you will as well. This is a well written story and one that I recommend.
SUMMARY
A deal with a devilishly sexy cowboy… Self-help guru Bethany Grace has returned home to clean up the now-decrepit family ranch after her father's death. Rather than just set the whole place ablaze (her first choice), she settles for a nice symbolic little blaze outside…until things get out of hand!
Cowboy Nash Bledsoe is working at the Last Chance Ranch next door when he sees the smoke. Bethany is the last person he expects—or wants—to see. How can he explain that she's indirectly responsible for ruining his life?
Still, there's an opportunity for Nash to buy the ranch if he can help restore it, and the two strike a deal. But there's a whole lot of chemistry in the fine print, and Nash is about to discover that where there's smoke, there's fire!
---
What do you think about this review?
Comments
No comments posted.

Registered users may leave comments.
Log in or register now!