"Dynamic, suspenseful plot based on forensic practices in 13th century Asia during the Tsong Dynasty."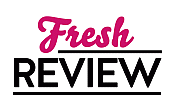 Reviewed by Tanzey Cutter
Posted May 27, 2013

In 1206 Eastern China, Cí Song lives a humble and dreary existence with his family working his brother's farm. It is quite different from life in the bustling city of Lin'an, where Cí had been pursuing his dream of a university education in law. All that changed when his grandfather died and tradition forces the family to return to their old village. Then a series of even more tragic events has Cí fleeing the village with his last surviving family member, a very young and unwell sister. Wondering what he did to anger the gods, Cí is overwhelmed by their unknown future.
Fate is continually cruel to Cí, but eventually leads him to a place where he can apply his knowledge of discerning causes of death. Previous forensic experience has taught Cí the different ways a corpse can reveal its secrets, thus he is given the moniker of Corpse Reader. At every turn, Cí is driven to do things he knows are wrong, as well as passing up better opportunities, for the sake of protecting his sister and eluding the sheriff from his village.
Fate again intervenes following his sister's death with a chance meeting with Professor Ming, director of Ming Academy in Lin'an. From a young age, Cí has always dreamed of a place in the judiciary. Constantly feeling the loneliness of no family, Cí is grateful for Ming's attention and his confidence in Cí's intellectual abilities. But Cí's life path is never easy and continually altered by fate at the most inopportune times. His aptitude in innovative forensic techniques eventually draws the Emperor's attention. Cí is summoned to the Imperial Court to investigate a series of disturbing mutilations and deaths that are baffling the judges. There he meets his earlier mentor, Feng, who seems delighted to reconnect with his gifted protégé. Cí is intrepid in his quest for truth and justice, but court intrigues threaten to be his undoing. Then past experiences come full circle for Cí with shocking revelations and consequences.
THE CORPSE READER by Antonio Garrido is a dynamic, thought-provoking historical suspense with a diverse plot and stunning characterization. Inspired by the man held to be the originator of forensic science, Song Cí, this fictional accounting is both innovative and educational. I was engaged in the story from the first page and could not put it down. THE CORPSE READER was a different reading experience for me and one I enjoyed immensely.
SUMMARY
After his grandfather dies, avid scholar and budding forensic investigator Ci Song begrudgingly gives up his studies to help his family. But when another tragedy strikes, he's forced to run and also deemed a fugitive. Dishonored, he has no choice but to accept work as a lowly gravedigger, a position that allows him to sharpen his corpse-reading skills. Soon, he can deduce whether a person killed himself or was murdered.
His prowess earns him notoriety, and Ci receives orders to unearth the perpetrator of a horrific series of mutilations and deaths at the Imperial Court. Ci's gruesome investigation quickly grows complicated thanks to old loyalties and the presence of an alluring, enigmatic woman. But he remains driven by his passion for truth, especially once the killings threaten to take down the Emperor himself.
Inspired by Song Ci, considered to be the founding father of CSI-style forensic science, this harrowing novel set during the thirteenth-century Tsong Dynasty draws readers into a multilayered, ingenious plot as disturbing as it is fascinating.
---
What do you think about this review?
Comments
No comments posted.

Registered users may leave comments.
Log in or register now!