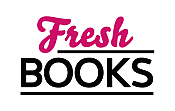 Great March books to "roar" about!
"A new Romantic Suspense series from one of the best in the business..."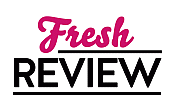 Reviewed by Rachel Williams
Posted April 27, 2013

Savannah Wilde is an assistant prosecuting attorney who has been forced by her boss to take some time off after a soon to be sentenced felon's gang threatens her. She uses the free time to return to her home town of Midnight to close up her family home and get it ready to sell. One of the first people she runs into when she hits town is Police Chief Zach Tanner, who had been the love of her life when she was younger. As she goes through her late grandfather's belongings, she discovers that he believed his son and daughter-in-law were murdered. Savannah, along with Zach's assistance, begins to dredge up old wounds in the town as she looks for the truth of what happened to her parents so many years ago. Some of the old wounds she opens up are her own and Zach's. As they reconnect and search for the murderer, they find that the killer is fighting back against being discovered.
The story is a bit slow to get started. Much of the early part of the book takes place 10 years previously, when Savannah and Zach were young and in love, and then broke up. A lot of back-story and world building for the series has to be set up. When it gets to present day, a rash of vandalism which threatens Zach's job as Police Chief dominates the story; as do the ins-and-outs of small town life. Although all of the story is quite interesting, it isn't until well over halfway through the book that the investigation into the murder of her parents really kicks in; and that is when the story really takes off and begins to shine. Fortunately, the murder is solved in this book, and is not to be dragged out through the trilogy.
MIDNIGHT SECRETS is a nice story, and I think there is a lot of potential for the series. As with many first books in a new series, the main storyline gets a little weakened as the world building for the entire series is set up; but MIDNIGHT SECRETS holds its own as a separate story well. The author is a pseudonym for the wonderful Romantic Suspense author Christy Reece. She has gone in a bit of a different direction for this series; but it is still good, solid romantic suspense as written by one of the best in the business.
SUMMARY
On a hot southern night, with a storm on the horizon, a family is shattered. Three beautiful daughters—Savannah, Samantha, and Sabrina Wilde—go on with their lives, each significantly changed, as they bear the memory of the murder-suicide that killed their parents. For years, they have stayed away from Midnight, Alabama. Until Midnight calls them home.
Savannah is the first one back, when a grueling case in Nashville leads the young prosecutor to seek shelter in the quiet of the once grand Wilde mansion. But when she finds letters casting doubt on her family's dark, shameful past, she realizes that peace in Midnight is a shallow façade and sinister secrets lurk beneath the surface. Zach Tanner, once the town's bad boy, is now the new police chief and still has a wild hold over her. Zach can feel it, too, but he hurt Savannah once. As teenagers, they broke every rule together. Now it's his job to keep her safe, even though he isn't sure who her enemies are—or which ones might be his own.
---
What do you think about this review?
Comments
No comments posted.

Registered users may leave comments.
Log in or register now!