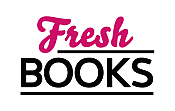 Best August Reads!
"Sexy read"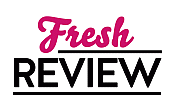 Reviewed by Gabrielle Lee
Posted April 23, 2013

Are you looking for some quick, sexy and fast paced stories to enjoy? BEST EROTIC ROMANCE 2013 has just that. These stories are all about love and sex, from a happily married couple to a fantasy happening in a department store dressing room. This book gives readers many different scenarios to choose from. While they do center on sex, these stories give the reader a glimpse at real life as well. Schedules and obstacles need to be overcome. Life and work happen and the characters in these stories must work around it all.
I enjoyed this anthology full of short stories and even found some new authors amongst some of my favorite ones. Each story is full of emotion and depth giving the reader a genuine look at the characters and their lives. There were stories that I loved and those that did not shine as much but I still enjoyed this entire book. From beginning to end this anthology contains stories so full of lust and love that you will be thoroughly entertained. The stories are all well written. Although some touch on the subject of infidelity and that is not my cup of tea but just like any other anthology there will always be hit and misses.
It was nice to see real life being portrayed in these stories. While I do enjoy a fantasy every now and then it is always nice to be able to relate to the characters and their worlds. Of course I am not so sure that I would be engaging in some of the scenarios in these stories. Yet I still enjoyed my time in their worlds. These stories are fast paced and engaging. I loved being able to read a whole story and get the feel of many of the authors writing style in this book. Anthologies are a fun way to do just that and what better fun than a sexy story that grabs your attention? Pick up BEST EROTIC ROMANCE 2013 and have some fun!
SUMMARY
So what happens with love meets sex? Erotic love is that delicious blend of hearts and minds and bodies, a combination of sweet and dirty, romantic and sexy. Sex by itself—hot, steamy, sensual sex—is one of the best things this life has to offer. But then, so is love. First love, new love, renewed love; love that has stood the test of time, love that has conquered every obstacles. It doesn't matter if it's a new relationship, such as Jeanette Grey's yogo–bound characters in "Teach Me," or a long–term relationship like Dominic Santi's happily (and lusty) married couple in "Kiss of Peace"— the combination of sex and love is incendiary. The collection is split between familiar authors and authors new to the genre. Best–selling author Kate Pearce delivers a scorching hot fantasy that takes place in a department store dressing room in "The Price of Love." Teresa Noelle Roberts has a sweetly erotic story about parents waiting for their adopted son in "Waiting for Ilya" and Geneva King's "Last Hundred Days" recounts the last hundred days between a divorcing couple.
Excerpt
Sweet Memories by Kristina Wright

I turned the shower up as hot as it would go, rolling my aching shoulders under the spray. If anyone had asked, I would have said I wasn't thinking about anything except my five–year–old Garrett's birthday party. It was that afternoon at the park near our house and I had thirty guests coming, half of them kids, and the clouds were threatening rain. I was working out the details in my head, running my fingers through my tangled hair as I applied shampoo, then conditioner. And then, I was crying. Not just crying, sobbing. Great wracking sobs that echoed off the shower walls. Thankfully, the boys were at my mother's house and Brett was—well, that just made me sob some more. I thought Brett was picking up the birthday cake and the deli and fruit trays I'd ordered, but I couldn't be sure where he was. Not really. I couldn't be sure of anything anymore. Of course, neither could he.

It's funny what you remember over the course of a relation– ship. What lingers and what falls away. What seems important in the midst of a fight and what seems trivial when you're lying in each other's arms after three sweaty hours of lovemaking. When you sit back and inventory the moments, put them in plus and minus columns and look at the bottom line—what's left? Is it a bucket full of regrets and heartache, or is it a flood of sweet memories?

Sometimes it's both.

Sometimes, the happily ever after comes with a heaping helping of hurt and heartache. Sometimes, once you're gone, out of the relationship and moving on, you look back and wish for a do over. You can't go back, of course, and you can't do it over. It doesn't work that way. But sometimes you take a chance anyway and throw caution to the wind, knowing you're going to get hurt—and it's going to hurt like hell, just like it used to—but knowing the good times will be the best you ever had. Some– times we take the pain for the chance at pleasure. Sometimes the pain is pleasure.

Books and movies rarely ever get it right. Oh, sure, they show the push–and–pull of a new relationship, the getting to know you, the misunderstandings. Sometimes they show the moment of reckless infidelity or casual cruelty that leads to the breakup—it's not a very good book or movie if there's no conflict, right?—but within fifty pages or twenty minutes, it's all resolved. Neatly, completely, and everyone lives happily ever after. The book ends, the movie fades to black and they never show you what happens after. After the hurt and the heartache, after the reconciliation.

And that's where I was. Where we were, Brett and me. There in that place of reconciliation. Of apologies and forgiveness, of insecurities and doubts, of tender, barely scabbed wounds still being nursed while we raised our two kids and shared the same house, if not the same bed. It had started with a drunken three–some gone awry—he spun it off into a twosome on nights he supposedly worked late and then I found my own hot, young cowboy to go two–stepping with on weekends when Brett took the boys camping or fishing. I think we both knew what was going on and didn't care. For a little while, I think we were even happy with the setup, though neither of us was open minded enough to broach it. Our own sex life ramped up in a way it hadn't since before our oldest, already seven years old, was born. Having our cake and eating it, too? Yeah, we gorged on cake and it made us both sick.

Six months after his coworker girlfriend transferred to a new department because she couldn't have him full–time and my cowboy rode off into the sunset with one of the bartenders who worked at the club where we liked to go dancing, Brett and I were still trying to figure out who we were to each other. We weren't what we had been in college, or as newlyweds or even as new parents. We were something different now. Something undefined. It left me feeling like my world wasn't quite in order. Like I wasn't quite myself now that there was a fissure in my most intimate relationship.

He was sleeping in the guest room. His choice. I offered, but he insisted. He's a gentleman like that and knows I prefer the comfort of my own bed. (Never mind the snide cracks made in heated arguments about whose bed I really preferred.) If not for the reason, I wouldn't have minded sleeping alone. It was nice having the big bed to myself, to have my space, to feel like I was living in my own skin if only for those few restless hours in bed, instead of being wife, mother, daughter, girlfriend and having all those people pulling at me, demanding things of me. But of course, Brett's absence from our bed—the first time we'd not slept in the same bed in our twelve years of marriage—was a constant reminder of what I'd done. What he'd done. What we had done to each other.

My sobs washed away with the hot water until I was shivering, my skin turning blue with goose bumps. I fumbled for the towel on the rack outside the shower and wrapped it around myself. Stepping out of the shower was like climbing out of my own thoughts and back into the real world. Neither was particularly comforting right now, but at least the real world offered distractions. And the boys. Thank god for Garrett and Douglas and their sweet, sticky faces. I'd have lost my mind by now if not for them—and I wondered if Brett and I would even still be married if not for the kids.

I could feel a fresh bout of tears building behind my eyelids, so I pushed the thought away and focused on the tasks at hand as I wrapped a towel around me. The cooler needed to be filled with ice, Garrett's presents had to be loaded in the car, I probably needed to grab a couple rolls of paper towels to go along with Transformers napkins, which were colorful but worthless against the mess–making capabilities of a pack of five–year–olds.

I walked to the kitchen, naked except for the towel, wet hair still dripping down my back, to make a list before I forgot the dozen last–minute details rattling around in my brain. I was so intent on not forgetting anything that I didn't hear the back door open until Brett's startled, "Oh!" pulled me out of my party–planning reverie.

I spun around and stared at him, feeling as startled as he looked. He had a cake box in one hand and two stacked deli trays in the other. I covered the awkwardness of the moment by hustling over to take the trays out of his hand.

"Hey," I muttered, keeping a tight grip on my towel with one hand while I settled the trays on the already crowded countertop. "I didn't hear you come in."

"Apparently."

"So, uh, the cake came out okay?"

I blushed at the stammer in my voice. This wasn't some stranger, this was my husband. He'd seen me naked. Hell, he'd seen me give birth—twice. There was no reason to feel uncomfortable or shy. And yet, I shifted from foot to foot, conscious of how short my towel was and how it gapped open high on my thigh as I moved.

"Take a look," he said, pulling the lid back to let me see it.

It was bright—primary colors and little toy robots and about a mountain of buttercream frosting. Garrett was going to love it. So would Douglas. So would the rest of the kids.

And—boom—I was crying again. I wouldn't have thought I had anything left in me, but fat tears were rolling down my cheeks. I turned away and leaned against the counter.

I heard Brett move behind me, shifting the trays on the counter to make way for the cake box. "What's wrong? I thought it looked okay."

He was either making a joke or he was too dense for words. I had known him long enough to know he wasn't dense. I attempted to laugh, but it was a hoarse bark. "It's great. Garrett will love it. Maybe it'll make up for his parents tiptoeing around the house like they're walking on eggshells."

He didn't respond. He didn't have to. That, at least, was something we could agree on.

I felt his presence behind me a moment before he wrapped his arms around my waist. It wasn't as if we hadn't touched in the past six months—we made a special show of being affectionate in front of the boys, as if that would erase the tension in their young lives. Behind closed doors, we gave each other a wide berth, as if touching privately, for real, was forbidden. But now, with his chin resting on my shoulder and his arms tight around my waist, I felt like it was the first time we'd ever touched.

But I wasn't touching him. My hands were on the counter, my feet planted apart like I was going to attack anything in front of me. I tried to relax, dropped my arms at my sides and sunk into his embrace, but that didn't feel right either. I rested my hands on his forearms and leaned my head back against his chest.

"What are we doing?" he murmured against my ear. "What the hell are we doing?"

"We're being parents. We're taking care of our kids. We're being partners. We're trying to work things out."

"Work things out," he said the words as if they left a bad taste in his mouth. "It shouldn't be work. Love shouldn't be work."

I tensed, my heart hammering in my chest, the tears still streaming down my face. "This is a very, very bad time to tell me you're leaving me," I said in a small, tight voice.

I felt him shake his head. "Damn it, Carolyn, that's not what I'm saying at all. I'm saying it's not work to love you, it's not work to be with you, it's not work at all. We hit a speed bump, we can get over it."

I laughed. Leave it to Brett to minimize it. "Speed bump? That's how you see it?"

"How do you see it?"

"Tsunami," I said without pause, because I'd given it a lot of thought on all the lonely nights in our big bed. "Unexpected, out of the blue, complete devastation. End game."

"But it wasn't that at all. The warning signs were there all along and we are not devastated. We are not over."

Brett and I could argue over the color of the sky, that's the kind of relationship we had. In the end, we'd agree that it was some kind of blue. And in the end of this, we'd agree it was some kind of bad. We just had to sort it out, however long it took. I sighed.

He shifted behind me, his arms tightening. "I want you," he said.

I had been studiously trying to ignore the erection pressing against my terry–cloth covered ass. "No kidding?"

"No kidding."

I could've said no. I had a dozen reasons why we couldn't—shouldn't—have sex right then. Not the least of which was the birthday party that was starting in less than two hours. A crack of thunder reminded me that we might very well be hosting this party at our house if the weather didn't cooperate. So there were all kinds of reasons to pull away, walk away, get dressed and pretend like we hadn't just had the first real moment we'd shared in months.

Of course, I've never been one to walk away.

"Yes," I said simply, knowing he would understand my meaning.

He moved his hands up to my chest, undoing my towel with a flick of his thumb. The towel fell, his hands cupped my breasts and I pressed back against him, enjoying the hardness against me instead of feeling as if I had to ignore it.

A soft moan–sigh escaped me, and was answered by the press of his body against mine and his thumbs working their magic against my nipples.

"Yes," he murmured, licking the shell of my ear. "That's all, just yes? I was hoping for a little more enthusiasm."

He was teasing me. After everything we'd been through, he could still lighten the moment by teasing me. I laughed, feeling like something inside of me was loosening, cracking open, releasing me from my self–made prison. I swiveled my hips so that the towel slipped the rest of the way from my body and then I wriggled my ass against his crotch.

"Is that enthusiastic enough for you?"

"Getting there," he said, his hands gliding down the swell of my breasts to the indent of my waist before settling on my hips. He pulled me back against him, firmly, determinedly, grinding his cock against my naked bottom.

"Here or—" I started to say, before he spun me around. I squealed in surprise as he picked me up and sat me on the edge of the counter.

"Here. No time like the present, no place better than here."

That's the thing about Brett. He's quick to make decisions and once he does—well, he can convince you he's made the absolute best decision. And as he planted his big hands on my thighs and spread them open, I absolutely believed he was right. Then he lowered his head between my legs and gave my bare and quickly moistening pussy a long, slow swipe with his tongue and there was no doubt in my mind that now and here were exactly right.

I braced my hands on the counter and leaned back, careful to avoid the party clutter, and closed my eyes as his mouth slowly devoured me. It had been so long—too long—since I'd had this kind of attention that it didn't take more than a few focused licks and my clit was throbbing. I wriggled on the counter, my juices making a slick spot beneath me, trying to focus his tongue where I wanted it. He was teasing me again, licking and sucking my labia, teasing my opening, fluttering his tongue against my clit, taking me to the cusp of orgasm, but making sure he never lingered long enough to let me go all the way.

Finally, when I couldn't take it any longer, I made a noise that sounded like a growl and reached down to grab his head between my thighs and pull it up close and tight to the very spot I needed him to lick. His tongue flattened out against my clit as I ground my crotch against his mouth. One, two, three, and I was coming, sliding to the edge of the counter so that the only thing keeping me from hitting the floor was his head nestled in the V of my spread legs. I thrust against his mouth, utterly shameless, intent on making my orgasm last as long as I could. As long as he could.

Brett didn't seem to mind that I was smothering him between my legs. His mouth pressed against me, licking and sucking my clit as I came. I could hear sounds of muffled appreciation as I coated his face with my juices. The smell of my arousal was thick and heavy in the air, but I felt light—as if a weight had been lifted from my chest, my heart. I laughed as his tongue kept nursing at my clit, the muscles in my thighs jumping as my oversensitive flesh protested the continuing onslaught. I pushed his head away, gasping and laughing and wriggling. He stood, catching me as I slid off the edge of the counter, and his cock was already out and hard, sliding into me as easily as a knife in a sheath. My gasp turned to a moan as he filled my wet pussy, still tight and pulsing from my orgasm.

"Yeah, baby," he whispered, hauling my legs up around his waist so that my weight was supported by his hands cupping my ass. "I've missed you."

We stood there like that for a long moment, my arms and legs wrapped tight around him, his cock buried so far inside of me that it almost hurt, our breathing synchronized, our faces so close that he looked blurry.

"I will always love you," he said. "Always. Nothing, no one can change that."

He thrust into me then, as if to emphasize his point. I gasped. I hitched my legs up higher on his waist, holding tighter, my body damp with sweat. I nuzzled his neck, licking along his jawline and the throb of the vein pulsing there.

"Nothing can break us," I whispered, knowing it to be true. Knowing it all along, but so hurt and sad that I couldn't see it. Couldn't feel it because I'd built such a wall of protection around me, to match the one he'd built for himself. But all the walls were down now. It was just the two of us, naked and vulnerable.

"Nope," he agreed. "Nothing."

And then we stopped talking and got down to the business of making love. He bounced me on his cock, long, hard, unrelenting strokes that were cushioned by nothing but his hands kneading my ass. I was screaming, there was no other word for it, my voice echoing off the kitchen walls, vaguely aware that the neighbors might be able to hear me since the windows were open, but not caring at all. Not caring about anything except this moment and this man. My life, my heart.

I felt like I was going to split apart, as if he wasn't just penetrating my body, but slicing through layers of emotion to get to the heart of me. I felt tears sting my eyes and I tried to blink them away. He pulled back and stared at me, his steady gray–blue eyes seeing into me the way they always had.

"You're okay," he said, and it wasn't a question. "I've got you."

I knew he meant more than physically, more than this moment. I nodded and clung tighter to him. "Yes," I breathed against his mouth, kissing him hard.

There were no other words that needed to be said. Just that. Just "Yes." Yes to it all, to the good and the bad and the messiness of loving. I felt another orgasm building and I gyrated on his erection, letting him feel every ripple of my pussy. He groaned and rubbed his stubbled jaw along the curve of my neck, nipping at my earlobe as he thrust into me, my lower back pressed against the edge of the counter, my head thrown back as I tightened on him and came. And that was all it took for him. He let out a groan to rival my screams, filling me with a flood of wetness to rival the puddle I'd left on the counter.

I clung to him, licking and biting his shoulder, digging my nails into his back as we rode out our mutual orgasms. I felt his thigh muscles quiver as he slipped from me and slowly lowered me down his body until I was standing pressed against him, our bodies damp and flushed. We held each other for a long time, until the sweat cooling on my body made me shiver and my breathing had returned to normal. I tilted my head to look at him, feeling as if I was seeing him for the first time.

"Wow," was all I could manage.

He laughed. "Wow, indeed."

I didn't know what else to say. I could feel the walls rebuilding, could feel us retreating to our mutual corners. I grabbed him by the upper arms, feeling the flex of his biceps, and shook him.

"Let's not lose this," I demanded fiercely. "Let's never lose this again."

He twisted his fingers in my hair and tugged, until my neck arched and my mouth tilted up to the right angle for him to kiss me.

"We never lost it," he murmured against my mouth. "We just forgot it."

I couldn't argue. "So let's not forget. Keep reminding me. I'll keep reminding you. Nothing can break us," I said, my voice vibrating with the intensity of my emotion the way my body had been humming with the intensity of sensation just a few moments earlier.

"I'll remind you. Again and again," he promised.

"Good. Remind me again in about six hours when this party is behind us."

"Oh, yeah," he said, bending to retrieve my forgotten towel. "Your mom will be back with the boys soon. Ready to celebrate?"

"I think we just did."

I gave him a wink and smile before turning on my heel and padding naked down the hall, but not before catching a glimpse of his surprised, appreciative expression. We were going to be okay. I was sure of it.
---
What do you think about this review?
Comments
No comments posted.

Registered users may leave comments.
Log in or register now!