"A new Path to health, vitality and obtaining optimal weight while slowing down the aging process!"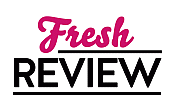 Reviewed by Audrey Lawrence
Posted April 17, 2013

Are you frustrated by being stuck at the same old weight no
matter how hard you try to lower it? Have traditional
approaches to dieting failed you? Can eating good food
like salmon and oatmeal actually be part of the problem and
not the solution? Do you have thyroid related concerns?
If you answer "YES" to any of these questions, THE PLAN
just may have the answer you need!
Turning away from traditional approaches to diets and
health, Lyn-Genet Recitas's book takes a fresh perspective
and focuses instead on how the body responds to certain
foods and the chemicals in them. THE PLAN is a game
changing new look at the perennial problem of weight gain
and the difficulties of losing it. As people respond
uniquely to different food factors, the anti-inflammatory
diet proposed by Recitas completely shifts the focus away
from calories to how food and exercise can affect you as an
individual.
In clear and understandable language, the author highlights
that there are essentially four main factors affecting poor
health and weight gain. These are: not drinking enough
water for your size, in-taking too much sodium, eating
foods that give your digestive system an inflammatory
response, thus slowing the digestion process down and
doing the wrong kind of physical exercise, such as over-
training.
Based on her extensive experience as a holistic
nutritionist, the author gives numerous examples of how
people respond in varying ways to the various chemicals and
other factors found in the foods we eat, so that healthy
lean food, such as fish, turkey and eggs can cause
completely different reactions and weigh gain in different
people. To assess your situation, THE PLAN outlines a three
day period with specific foods to cleanse your system and
then, gradually starts adding back in all the food you
enjoy, including wine and chocolate!
As this is a life changing approach to eating, numerous
recipes are included as well as lots of solid information
on how to assess your individual responses to foods. It is
definitely not a diet book in the traditional sense and
certainly, if followed, will not leave you hungry. Further
information and support is also provided on Recitas'
website. What could pose a difficulty for some people is
that as this is a life changing approach, following the
plan requires a considerable amount of shopping for
specific items, following the recipes and using some
specific supplements. These brand specific items may be
harder to find for people living in rural areas or outside
of the States, but they can be ordered online or
appropriate alternatives can be recommended by health food
specialists or by questions sent to the author on her
website. Definitely worth checking out to see if it can
help you! You may be glad that you did!
Learn more about The Plan
SUMMARY
In this revolutionary book, cutting-edge nutrition expert Lyn-Genet Recitas reveals the surprising truth behind what actually makes people pack on the pounds. Carbs and portion sizes, it turns out, are not the problem. Foods that are revered by traditional weight loss programs, such as turkey, eggs, cauliflower, beans, and tomatoes, may be healthy in a vacuum, but when combined with each person's unique chemistry, they can cause a toxic reaction that triggers weight gain, premature aging, inflammation, and a host of health problems including constipation, migraines, joint pain, and depression.

Now this groundbreaking 20-day program helps readers finally unlock the mystery behind what does and does not work for their individual body. With detailed meal plans, recipes, and effective, personalized advice, you will discover how to:
-Lose a half a pound a day while enjoying generous servings of foods you love
-Identify your hidden trigger foods that are causing weight gain and inflammation, among other symptoms
-Build a personalized healthy foods list that promotes rapid weight loss
-Avoid feeling bloated, tired, or unhealthy again!

Feel better, look better, and be empowered by the knowledge of what truly works best for your body!
---
What do you think about this review?
Comments
No comments posted.

Registered users may leave comments.
Log in or register now!