"Interwoven stories of a teen and a mother who both must overcome their pasts to find happiness"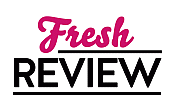 Reviewed by Patricia Woodside
Posted April 14, 2013

THE AIR WE BREATHE is two stories, two very interesting, interwoven stories, which eventually become one, the story of how to move beyond one's past to live one's present...and hope for one's future.
Molly Fisk is a teenager trapped inside her home, an apartment above a small Maine wax museum. Her life hasn't been the same since her father was killed. Now fear and anxiety keep her a prisoner in a home filled with replicas of dead people.
Claire Rodriguez functions, but look carefully, and note her exposed frayed edges. Since the death of her marriage, she's been existing, barely. Until she meets a young girl who has fallen silent, but who miraculously wishes to talk with her. Claire doesn't know if she could or should help, but she finds herself drawn to the young girl. When that girl, Molly, disappears with her mother, Claire has no idea what has happened or where to look, and Molly can't imagine anything but to keep looking back, her past always the first and only thing she sees.
What struck me initially about THE AIR WE BREATHE was the writing. Christa Parrish cajoles and strokes ordinary words into language that sings. Readers sometimes read for high- stakes plot, driven to turn pages to see what will happen next. With this book, readers attuned to the sounds and imagery language can evoke will flip pages both for the story action and for the prose, to see how Parrish puts together the next set of perfectly selected words.
The words are inviting, yes, but the main thing is certainly the story. Parrish crafts two tales in one. Each story tugs on the heartstrings, but eventually, as the stories collide and converge, the final chapters cause readers to cheer for not one, but two, happily ever afters. The best stories will have the reader start to believe that there can't be a happy ending, only to deliver one, and Parrish does this well in both cases, but particularly with Molly.
The story speaks to how people can be a part of society and yet not, and we, as a society, allow that to happen, to our discredit. It also speaks to the power of a mother's love and the inordinate courage it takes, when tragedy strikes, not to be consumed by that tragedy. THE AIR WE BREATHE is a breath of fresh literary air.
SUMMARY
Molly Fisk Needs the Courage to Face Her Fears. What She Finds Instead is a Most Unexpected Friendship.
Seventeen-year-old Molly Fisk does not go outside. For so long she has run away from a moment long in the past, but she's not running anymore, she's hiding. Ruled by anxiety, she can only stare out the window of the tiny tourist-town museum she and her mother call home, longing to go outside-- to maybe take a walk with the cute boy who works in the pizza place across the street.
Then the chance arrival of a woman Molly knew years ago changes everything.
Back then, Claire Rodriguez was an empty shell. Only in the unique friendship she struck up with a little girl--a silent girl who'd only talk to Claire--did she see the possibility of healing. But one day the girl and her mother vanished, their house left abandoned.
What happened that drove them away? And how can Claire now offer Molly the same chance at finding life anew?
---
What do you think about this review?
Comments
No comments posted.

Registered users may leave comments.
Log in or register now!