"Seducer and protector - this vampire has it all"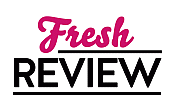 Reviewed by Clare O'Beara
Posted April 10, 2013

Vampires always seem to be drawn to power, and one of the current books connecting vampires to American politics is this adult novella which aims to sizzle. Frankie Stewart is a hardworking woman with a well-hidden crush on security man Jake Rios. In A VAMPIRE'S SALVATION Frankie raises funds for the Governor of California's re-election campaign, passionately committed to green causes. She's so focused that she doesn't date and only Jake has been at the centre of any fantasies for quite some time. Jake, if she only knew it, is two centuries old, and fast approaching the time to pick a mate or go forever without.
When Jake lets Frankie know he's interested, he makes a lewd proposition rather than romance her, which I found disappointing - has he learned nothing of women? She agrees to date him if they take matters at her pace. With a bad past relationship in her memory, Frankie thinks a no- strings affair would be safer. In bed the man's fangs are exposed and Frankie chooses to accept his claim to love her. There are other vampires around, and they want to come out of the closet into society, but will the time ever be right? And not all of them are pleasant to deal with, having their own agendas.
Virna De Paul's vampires burn up in sunlight, in keeping with tradition; they have great speed and strength and sharp senses. They also mate for life and must do so before their 201st birthday. If they do, the woman can have their babies. It's not clear what happens with female vampires. As for the politics, I found it quite amusing that a gala dinner is compared to a St. Patrick's Day party because green tablecloths were used. Not everyone, says the author, is keen on environmental issues; but I never saw any nutters protesting over cleaner fuel, the governor's current theme.
I was quite surprised and disappointed when the book ended abruptly, at a point of tension. I can only suppose that the author means to continue the story. As a romance it worked, the first chemistry between the characters strengthening to trust, and the erotic scenes were well written without the need for implements of torture. Vampire as seducer, then; and as protector, in A VAMPIRE'S SALVATION. Sounds like a good offer!
SUMMARY
Francesca Marie Stewart has never wanted any man as much as she wants Jake Rios. His chiseled body and dark, intensely masculine energy draw her like a moth to a flame. But Frankie has been burned before, and now a mysterious figure from her troubled past has resurfaced with a terrifying new threat. Can she trust Jake not only with her heart but with her very life?
Jake's hunger to possess this beautiful redhead goes beyond searing desire. He's a vampire, and his very existence depends on bonding with a mate. He aches to ravish Frankie, but he must take it slow—for what he will ask of her will require profound sacrifice even as it gives her unimaginable pleasure. And once he has claimed her—body and soul—Jake will go to any lengths to protect her.
---
What do you think about this review?
Comments
No comments posted.

Registered users may leave comments.
Log in or register now!