"Mary Dell's Long Awaited Story is Heartouching, and Leaves Readers Yearning for More"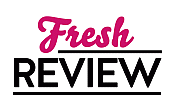 Reviewed by Sandi Shilhanek
Posted April 7, 2013

Every now and then we as readers discover an author that pulls at our heartstrings and makes us want to forget our real lives and delve into the story and characters that they have created. For me one of these authors is Marie Bostwick. I have to admit that when I first heard about Ms. Bostwick I was convinced her stories were not for me. I thought they were more of a saga than a finely woven tale of contemporary women facing issues that my friends or I might face. I couldn't have been more wrong if I tried!
With the publication of BETWEEN HEAVEN AND TEXAS, Marie Bostwick again proves to readers that not only does she know her characters well, but that she knows the issues they are facing as well. Mary Dell was raised in a small town in Texas by a mother who might have spent more time with her twin sister than with her, but her extended family picked up the slack. Mary Dell was never without love.
When, as a young woman disappointed because her award winning frock proved not to be award winning after all, she is consoled by Donny Bebee and walks away a winner in the romance department. Donny and Mary Dell marry, and while married life is hard, and the child they yearn for is not forthcoming, they persevere and live a happy life on the ranch that is Mary Dell's heritage.
When they finally have that long awaited child and he is born with Down Syndrome, Mary Dell delves into finding out all she can about Down Syndrome. She neglects her husband, to the point where he feels useless and abruptly leaves her to run the ranch and raise the child herself.
Many women might have crawled under the covers at the enormity of all that was now being put squarely on their shoulders...not Mary Dell. Not only does she figure out how to solve the issue of getting help for the ranch, but she begins to dream of a new enterprise and with the help of her twin sister Lydia Dale makes that dream into a successful reality.
Mary Dell had several cameos in Bostwick's previous series Cobbled Quilts. With the publication of BETWEEN HEAVEN AND TEXAS readers will get to see how she got her amazing enterprise going and see Howard from his birth. I am hoping that BETWEEN HEAVEN AND TEXAS is just the first in a long line of new novels starring Mary Dell and the rest of her friends and family.
SUMMARY
In this luminous prequel to her beloved Cobbled Court Quilts series, New York Times bestselling author Marie Bostwick takes readers into the heart of a small Texas town and the soul of a woman who discovers her destiny there. . .
Welcome to Too Much--where the women are strong-willed and the men are handsome yet shiftless. Ever since Mary Dell Templeton and her twin sister Lydia Dale were children, their Aunt Velvet has warned them away from local boys. But it's well known that the females in Mary Dell's family have two traits in common--superior sewing skills and a fatal weakness for men.
While Lydia Dale grows up petite and pretty, Mary Dell just keeps growing. Tall, smart, and sassy, she is determined to one day turn her love of sewing into a business. Meanwhile, she'll settle for raising babies with her new husband, Donny. But that dream proves elusive too, until finally, Mary Dell gets the son she always wanted--a child as different as he is wonderful. And as Mary Dell is forced to reconsider what truly matters in her family and her marriage, she begins to piece together a life that, like the colorful quilts she creates, will prove vibrant, rich, and absolutely unforgettable. . .
---
What do you think about this review?
Comments
No comments posted.

Registered users may leave comments.
Log in or register now!