"Colleen Hoover's HOPELESS deserves its own coveted spot on your keeper shelf."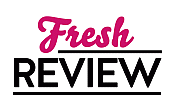 Reviewed by Annie Tegelan
Posted April 7, 2013

Once in awhile you come across an author who you've never read before whose book completely blows your mind. HOPELESS is that book for me.
There are so many things I loved about this book. First thing is Hoover's writing. Immediately I was drawn in by Sky's POV. Sky is a seventeen year old girl who has had her fair share of problems, but doesn't allow them to get the best of her. Sky is clever, sarcastic, funny and more mature than most teenagers due to the fact that she has already experienced more than most teens have at her age. Sky is a heroine who has flaws, but isn't apologetic about them. She is who she is, even though her identity gets lost in the course of the book.
Hoover's words are almost lyrical, beautiful its simplicity and utterly gutting in its rawness. There are clever, sarcastic moments that balance the moments that tear your heart out. A lot of work went into this book and you can tell that attention to detail is crucial for this author.
There is another thing that I love about HOPELESS. Two words: DEAN HOLDER. Cue sighs, swoons, the sound of panties spontaneously combusting! Holder is like a dream. He does all the right things, says all the right things but even then, he makes mistakes. And somehow, you can still find it within yourself to forgive him.
Holder and Sky go through an experience that is unconventional and will test their bond. But the great thing about this book is the romance. It's spectacular and probably the best romance I've read in a long time. Hoover brings two opposites together and despite their hesitancy on both sides, they fall in love slowly and Hoover explores that in great detail so that readers don't feel as if they are simply reading a romance book, but that they are also falling in love.
Immediately their love is tested by the events of the past and it turns into a ride that is wholly encompassing and shocking. I anticipated some heartbreak, but never to this level. I cried, sobbed, wept and by the end of it all, my chest physically hurt from the emotional reaction this book evoked from me. HOPELESS gutted me.
Simply put, I loved HOPELESS from beginning to end. Prepare to knock all other favorites off your keeper shelf because Colleen Hoover's HOPELESS deserves its a coveted spot all on its own.
Learn more about Hopeless
SUMMARY
Would you rather know a truth that makes you feel hopeless, or keep believing the lies?
Beloved and bestselling author Colleen Hoover returns with the spellbinding story of two young people with devastating pasts who embark on a passionate, intriguing journey to discover the lessons of life, love, trust—and above all, the healing power that only truth can bring.
Sky, a senior in high school, meets Dean Holder, a guy with a promiscuous reputation that rivals her own. From their very first encounter, he terrifies and captivates her. Something about him sparks memories of her deeply troubled past, a time she's tried so hard to bury. Though Sky is determined to stay far away from him, his unwavering pursuit and enigmatic smile break down her defenses and the intensity of the bond between them grows. But the mysterious Holder has been keeping secrets of his own, and once they are revealed, Sky is changed forever and her ability to trust may be a casualty of the truth.
Only by courageously facing the stark revelations can Sky and Holder hope to heal their emotional scars and find a way to live and love without boundaries. Hopeless is a novel that will leave you breathless, entranced, and remembering your own first love.
---
What do you think about this review?
Comments
No comments posted.

Registered users may leave comments.
Log in or register now!