"Every reader wants more of Travis and Maguire delivers in spades!"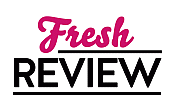 Reviewed by Annie Tegelan
Posted March 30, 2013

Every story has two sides and New York Times Bestselling author Jamie Maguire is taking that to heart. With WALKING DISASTER, Maguire presents rabid readers with Travis "Mad Dog" Maddox's side of the story. Where readers discovered the sexy, enigmatic and troubled hero through Abby Abernathy's eyes in Beautiful Disaster, they can now rediscover their love from Travis's point of view.
For Travis, life has always been about women, violence and more women. But when Abby stumbles into his life, Travis feels different around her, a wave of calmness washes over him and he finds it refreshing.
WALKING DISASTER is an enthralling look into the mind of one of the most enigmatic characters. Certain events in Beautiful Disaster are glossed over while more scenes are added in that readers have never seen before. The most notable scenes are the glimpses into the Maddox family. We see their family dynamics and it gives greater insight to Travis's personality. Moreover, it sets up a great outlet for readers to get excited about Trent and Thomas's stories as well!
Every reader wants more of Travis and Maguire delivers in spades. If there is a book boyfriend that all readers want to claim, it's Travis Maddox and with WALKING DISASTER, readers can indulge until their heart's content! Travis is the ultimate bad boy!
SUMMARY
How much is too much to love? Travis Maddox learned two things from his mother before she died: Love hard. Fight harder.
In Walking Disaster, the life of Travis is full of fast women, underground gambling, and violence. Just when he thought he was invincible, Abby Abernathy brings him to his knees.
Every story has two sides. In Jamie McGuire's New York Times bestseller Beautiful Disaster, Abby had her say. Now it's time to see the story through Travis's eyes.
---
What do you think about this review?
Comments
No comments posted.

Registered users may leave comments.
Log in or register now!