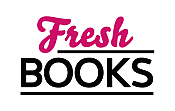 Summer Reads are HOT in July!
"A Bloody Good Time!"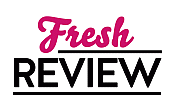 Reviewed by Alexandra Sereni-Brown
Posted March 30, 2013

What could be better than a Wild West thriller? Throw in vampires, amazing steampunk gadgets, a vast set of characters drawn from both history and classic literature, some sizzling forbidden romance, and you get BLOOD RIDERS by Michael P. Spradlin. BLOOD RIDERS is unique; I have never before delved into a story with a mish-mash of genres that blended well into such an enjoyable novel. The author effortlessly blends genres of the Wild West, paranormal, steampunk, and action-adventure into a book that is hard to put down and made me stay up late at night. The end result is a fine blend of literary ingredients that makes BLOOD RIDERS a delicious dish of a novel.
Our hero is Captain Jonas Hollister of the U.S. Calvary, who is the only survivor and witness to the slaughter of his soldiers in Wyoming territory. Hollister claims that the attack came from inhuman, blood-drinking creatures, but his commanding officers believe it was a Sioux massacre. Captain Hollister is blamed for the deaths of his troop and thrown into Fort Leavenworth prison. After years of imprisonment, Hollister is given an offer of release, a full pardon, and re-instatement into a special detail of the U.S. Secret Service in order to hunt down and kill the creatures that are suspected of other attacks across the states.
Hollister agrees on his own terms, with the inclusion of the release of a prisoner named Chee, who has incredible hand-to-hand and shooting skills. Chee will prove to be one of the stand-out characters in a book filled with memorable ones. He is multiracial, therefore having many cultures to draw from and a figure that is stalwart and imposing in both his physicality and beliefs and a character that I would love to learn more about.
Although the story is a thrilling romp into an interesting world, it is the characters that make this book pure reading gold. As I mentioned earlier, there are appearances by a cast of charming historical and literary characters mixed in with the fictional characters of BLOOD RIDERS. Pinkerton, a spy and the founder of the famous detective and security agency, springs Hollister out of prison and sets him up with unlimited resources in order to hunt down the evil vampires, or Archaics, as the author dubs them. This allows Spradlin the ability to deviate from the conventional myth of vampires.
There are visits from other characters such as Van Helsing, Oliver Winchester, known for his firearms, and Spradlin's original character of Monkey Pete, a renaissance man who aids Hollister and Chee in their adventures. Hollister himself is a strong man: stubborn, manly, and sarcastic. He is the perfect old west hero. Hollister sparks a forbidden romance with Shaniah, an Archaic who starts off stiff and slowly begins to show more emotion and humanity. If not for the romance, this book might be too full of testosterone for the average female reader. With a surprise ending, I am left hoping there will be a continuation to this fun and exhilarating story!
SUMMARY
The Western Territories, 1880. For four years,Civil War veteran and former U.S. Cavalry Captain Jonas P. Hollister has been rotting in a prison cell at Fort Leavenworth, Kansas. His crime: lying about the loss of eleven soldiers under his command . . . who he claims were slaughtered by a band of nonhuman, blood-drinking demons.
But now a famous visitor, the detective Allan Pinkerton, has arrived with an order for Hollister's release. The brutal murder of a group of Colorado miners in a fashion frighteningly similar to the deaths of Hollister's men has leant new credence to his wild tale. And suddenly Jonas Hollister finds himself on a quest both dangerous and darkójoining forces with Pinkerton, the gunsmith Oliver Winchester, an ex-fellow prisoner, a woman of mystery, and a foreigner named Abraham Van Helsing, who knows many things about the monsters of the nightóand riding hell for leather toward an epic confrontation . . . with the undead.
---
What do you think about this review?
Comments
No comments posted.

Registered users may leave comments.
Log in or register now!