"Beautifully illustrated craft book for novel toys."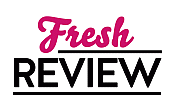 Reviewed by Sandra Wurman
Posted March 30, 2013

First may I say this entire book is magical and a delight to stroll through. The most difficult part is deciding which topsy-turvy item to start with. Since I couldn't make the decision on my own I had my personal assistant -- my granddaughter -- read through this book chock full of clear, colorful photos of the complete item from several angles. Even then, choosing was ultimately left to which favorite should be tried first and which yarn was readily available in my stash.
As with all knitters having a stash is a given and any of these projects can be easily accomplished without running out to the yarn store. So, armed with neutral yarns from my stash and a set of double pointed needles I proceeded to make the dog house and dog. Absolutely as charming as pictured this little project was knit, stuffed, and ready to play quicker than I thought possible.
Since most projects are fist or hand sized they work up quickly -- as soon as you have mastered working with double point needles, and candidly it wasn't much of a handicap for someone like me that works with circulars all the time. I am going to rate most of the projects just a step up from easy. Anderson starts you out with simple projects that will keep even the beginner happy and challenged without any frustration. Her instructions are spot on and with the photos of each finished project clearly presented all the finishing work is beautiful and easy.
What I also liked so much about this book is that the projects will enthrall and entertain kids at all ages. There is someone for any child boy or girl. One of the most charming projects is a chrysalis to monarch butterfly which would delight even a teen. And the ability level increases from the first project to the last so there is always a new step to master.
I'm a fan of small projects like the ones included in this book which are perfect for traveling crafts. The projects make for wonderfully, caring gifts as well as great items for a craft fair. This is truly a delightful addition to any crafters library. TOPSY-TURVY INSIDE-OUT KNIT TOYS will make a thoughtful gift for any crafty person.
SUMMARY
Susan B. Anderson's fifth book—her most enchanting yet—turns the spotlight on "reversibles": knitted projects that are two toys in one. This collection of a dozen delightful toys features a dog in a doghouse, a chrysalis with a fluttery surprise inside, a tiny hidden fairy, a vintage toy with a fabled theme to boot, pigs in a blanket, and much more.
The adorable photographic sequences and the playful and energetic line drawings show how each finished reversible can be turned inside out to reveal its companion toy. Projects are arranged in order from simplest (fine for a beginner) to the most challenging. Finally, the book features tutorials from the author (a great knitting teacher), explaining special techniques: how to apply any applique, how to do the stem stitch, how to embroider "eyes" on the Bunny and Lamb, and 14 more. It all adds up to the best knitting book of the season.
---
What do you think about this review?
Comments
No comments posted.

Registered users may leave comments.
Log in or register now!