"Humorous, Snarky and Fun"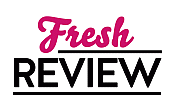 Reviewed by Louise Evans
Posted March 27, 2013

Romance Paranormal | Contemporary Novella / Short Story
UNDEAD AND UNDERWATER by MaryJanice Davidson is another humorous, snarky, and interesting collection of novellas that will have you laughing out loud. Even though I enjoyed these stories at times I felt a lack of connection due to the fact that I am a few books behind on the Betsy Taylor series and have not read any of the Undersea Folk books. I have read all the Wyndham pack books and was still a little lost. I will admit it has been a few years since I have read them.
I liked the first story Super Girl, but I cannot remember ever reading a book that had this character in any of them, and that is ok. I liked Hailey and what she can do and how she uses her gift to help others.
The second story Undead and Underwater has Fred helping a young intern, Madison who has mommy issues, get out of getting herself and Fred killed. This story has some very interesting twists that bring vampire Queen Betsy and her insane husband Sinclair to Boston. The confrontation with the bad guys is so anticlimactic, that even the hero admits that it was a let down. But the story leading up to and after the climax is very good. I think my favorite scene in this story is Betsy, Fred, Madison & Jonas talking and making a list of everyone who hates Fred and would want her dead. They never completely finish the list, they decide there are just to many people.
The third story Incomer, is the story about the Wyndham Pack and specifically Lara Wyndham, the future pack leader. While I appreciated Ms. Davidson going back and forth in time a few times to jog our memories about certain events, I was never quit sure what year I was in or how far ahead or behind 2013 I was. One chapter you could be back 20 years and the next 10 yrs back from where you started.
I was not really sure what year I was in at the end of the book. This should not really have been a problem, but when your talking that Iphones have been outdated for years and now your house is wired so all you have to do is say out loud call so and so, and it calls that person, it is a little confusing. Other than the confusing time traveling
I liked this coming of age story of Lara Wyndham. There are parent issues, as Lara wonders if she is good enough, strong enough, and ready to take over the Wyndham pack, even though she has been groomed from birth to take her rightful place when the time came. How she comes about being Alpha of the Wyndham pack is wonderful and she does not have to kill her father for the title. Which I like because I like her father. The idea that an alpha can "Retire" is a refreshing idea that I have not read before and again no one had to die. The reappearance of Jack and how he bursts back into Lara's life is amazing.
When they talk about how their dads are going to take the news that they are mated is funny. Especially with the history between Michael (Lara's father) and Derik (Jack's father). The end of the Kardashin's, that in itself is worth reading this novella. You will find yourself cheering and rooting for Lara to succeed in this coming of age story.
I really enjoyed all three of these novella's with strong females that have issues and learn to accept help from their friends. I will be going back and catching up on my MaryJanice Davidson reading.
SUMMARY
New York Times bestselling author MaryJanice Davidson "continues to put her own unique spin on paranormal romance" (Fallen Angel Reviews), and in this all-new anthology, she's three times as outrageous as ever before...
Undead and Underwater
Betsy, queen of the undead, and Fred, the dour could've-been-a-princess mermaid, reluctantly team up to help a mutual friend in trouble. After all, a friend in need is a friend who, well, can really test your patience—because Betsy and Fred aren't exactly BFFs. What they do have in common is the source of the problem: a man. And what's more troubling than love?
Super, Girl!
Meet Karen Kilher, human resources representative and round-the-clock superhero. Born with the ability to convert anything she eats into crime-fighting energy, Karen is now faced with her toughest challenge: the sexy new hire who has a mad crush on her. But how does Karen break the news that she's more of a Wonder Woman than he can imagine? She'd better think of something fast, because letting this guy go would be a crime.
Crying Wolf
As leader of the Pack, it's Lara Wyndham's job to usher her breed to safety after the cataclysmic Kardashian Riots of 2025—and fend off the advances of Jack Gardner, a sexy Packer with alpha urges and a knack for getting into trouble. No matter how bad Lara wants it, she doesn't need it. Not that intoxicating scent of his, or his talented mouth, or that perfect ass. Then again...
---
What do you think about this review?
Comments
No comments posted.

Registered users may leave comments.
Log in or register now!