"Can love and faith overcome the deep and entrenched barriers of class, religion and war?"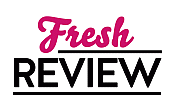 Reviewed by Audrey Lawrence
Posted March 24, 2013

It is 1916 and England is still at war with Germany. When the young men from England first marched into battle, they expected a quick rout and they would be home again. Instead, many, far too many young men are killed or maimed and their minds changed by all the horrors they see.
As a nurse serving in France, Libby Danforth treats them all, regardless of class. She has been taking care of the wounded for so long, she almost forgets what her lovely home in Lancashire looks like. Why the fuss then about this American pilot that has been sent to their convent hospital for treatment? With all the deserving wounded nearby, Libby definitely isn't going to take any nonsense from him.
Meanwhile at Aston Park, the family estate, Libby's parents, Sir Michael and Lady Elizabeth, attempt to carry on with their class and Church of England traditions as much as they possibly can, despite having their oldest son, Edward, in the Royal Navy and their other two boys, Kipp in the Royal Air Force and their youngest, Robbie, serving in the British Army in Ireland. The Danforths also have three other daughters: Emma, Catherine and Victoria, the youngest and most headstrong. Sir William Danforth is a little different from others in his class as he is in favour of Home Rule for the Irish and, while strict and very religious, often recognizes the importance of celebrating special events and blessings in the life of his family.
Used to being loved and pampered by her large and extended family, Victoria is quite accustomed to getting her own way and enjoys thumbing her nose at tradition by joining in on suffrage marches for the right to vote. When she falls in love with the handsome Ben Whitecross, she doesn't care a fig that he is the family coach driver and groom, she just wants to be with him. But, her sneaking into the stables has not gone unnoticed. Little did Victoria and Ben realize how high the stakes would be when others voiced their disapproval. What would happen to them?
ASTON PARK is the first book in a new series written by Canadian author Murray Pura about the very wealthy and privileged life of the Danforths of Lancashire and the folks who serve their household. The series opens in April 1916 on Maundy Thursday just before Easter weekend foreshadowing the Easter Rising in Ireland during World War I and the related events that follow as a result.
It is a very ambitiously written historical family saga as there is a large cast of characters aside from the twelve members of the Danforth family itself. While the writing is uneven at times, the story development is nicely linked in to many lesser known repercussions from real events that form a backdrop to the story. Pura skillfully builds on the tensions of the times from early dogfights with Germans over the fields in France to the religious tensions and battles increasingly happening in Ireland and in Palestine. While not wanting to give spoilers, it is a very intriguing novel of highlighting how religious differences can divide and gravely hurt the people involved, while also demonstrating how faith and belief can help people surmount overwhelming odds!
As noted on the book cover, if you're a fan of Downton Abbey, this book is sure to appeal to you! As a fan of historical stories about life above and below the stairs, it certainly worked for me! I can't wait for BENEATH THE DOVER SKY, the next book in the series to be released in August 2013! Enjoy!
SUMMARY
Among the green hills and trees of Lancashire, only a few miles from the sea, lies the beautiful and ancient estate of Ashton Park.
The year is 1916. The First World War has engulfed Europe and Sir William's and Lady Elizabeth's three sons are all in uniform--and their four daughters are involved in various pursuits of the heart and soul.
As the head of a strong Church of England family for generations, Sir William insists the Danforth estate hold morning devotions that include both family and staff. However, he is also an MP and away at Westminster in London whenever Parliament is sitting. During his long absences, Lady Elizabeth discreetly spends time in the company of the head cook of the manor, Mrs. Longstaff, who is her best friend and confidante. This friendship includes visits to a small Baptist church in Liverpool that exposes Lady Elizabeth to a less formal approach to Christian worship and preaching than she is used to and which she comes to enjoy.
---
What do you think about this review?
Comments
No comments posted.

Registered users may leave comments.
Log in or register now!