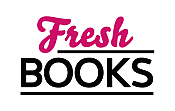 Finish off the year with great December reads
"A con artist sets her sights on a Montana ranch"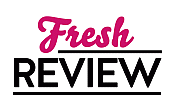 Reviewed by Clare O'Beara
Posted March 15, 2013

Dee Anna is leaving her NY apartment, hoping to avoid paying the back rent. Only she's not Dee Anna, she's taken another girl's identity. And the real girl has a relative on a ranch in Montana, who's written to say she would be pleased to see her. Well, this Dee Anna thinks she's in for an easy ride.
Dana Savage has new twins and lives on the Cardwell Ranch. With her best pal Hilde from the sewing shop in Big Sky, Montana, she goes to the airport full of excitement at meeting her cousin. Meanwhile the two local lawmen, Colt and Hud, consider scaring off black bears all in a day's work. Hud is Dana's husband and Colt silently admires Hilde. But Colt has been too fond of the ladies in the past for Hilde to take him seriously. Dee Anna, the CARDWELL RANCH TRESPASSER, sizing up her prospects, decides that the observant Hilde is in her way. Maybe an accident could happen on a canyon rafting trip....
This is a finely tuned western with a difference, the cynicism of the New York con girl contrasting with Montana hospitality and neighbourliness. Seen through the fake's eyes, the ranch folks are far too trusting. But that doesn't mean they're slow, or defenceless. The suspense is nicely heightened by having an old partner in crime arrive from New York, and before long the lawmen have all the work they can handle. The twists and stresses kept me reading while the backdrop of the small town, homely ranch houses and awe-inspiring scenery never failed to anchor the novel.
My minor quibble is that I got tired of characters saying "What. Do. You. Want?" and other similarly punctuated lines. This is creeping into a few American books lately and it only serves to draw the reader's mind out of the situation and back onto the printed page. But mainly CARDWELL RANCH TRESPASSER by BJ Daniels is a good, absorbing, up-to-the-minute read, following on from a couple of other tales by this prolific western writer, and it will be enjoyed by romance lovers as well as fans of western tales or suspense.
SUMMARY
The Cardwell clan has a new, mysterious member. Dana Cardwell warmly welcomed her Justice cousin into the family fold and to the ranch for a reunion. But this cunning kin has other plans for Dana… and designs on her husband, Hud. Hilde Jacobson has known Dana too long to let her best friend get conned—or worse, killed. Unfortunately Hilde is no match for a skilled impostor who's duped everyone in the canyon. Only Deputy Marshal Colt Dawson believes Hilde's claims about the phony relation; only his strong arms have saved her from "accidents" intended to get her out of the way. Together can they convince the Cardwells that a predator lurks in their happy home?
---
What do you think about this review?
Comments
No comments posted.

Registered users may leave comments.
Log in or register now!