"I loved this witty tale of life upstairs and downstairs from the start"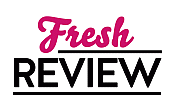 Reviewed by Clare O'Beara
Posted March 9, 2013

The country home of the Earl of Westlake is about to be invaded by a very unexpected party... upon his arrival from India, he intends to wed again. The staff at Somerton haven't had notice and peer doubtfully at the tiger rug, gramophone and other modern luggage. Worse still, the Earl's spendthrift nephew is in residence and his inheritance will be jeopardised by the wedding.
Young Rose, whose mother is a housekeeper, hasn't seen such excitement in all her sixteen years. The new ladies' maid imperiously orders the distribution of the luggage and the staff knuckle down to very hard work. Arriving stiff and weary from travelling in a carriage, Misses Ada and Georgiana, who used to play with Rose, bring a marriage proposal already. In need of a maid, the young ladies are assigned Rose, giving her an advance in status. But with her rough, red, housemaid's hands, and lack of experience, can Rose do the job justice? And given that her mother is harbouring a secret, it seems her life will never be straightforward. Miss Ada too keeps a secret....
I loved this book from the start. CINDERS AND SAPPHIRES is a clear allusion to Cinderella. In this tale however both young Rose and bookish Miss Ada are overwhelmed by the stylish, fast-moving, motor-driving Templeton family the Earl is making his own. The world is changing and Mrs Templeton's bored son and modish daughter are subtly rude and speculative as they assess the worth of the estate.
"It really was a little much for your father to expect you to go directly from the jungle to the ballroom," remarks the young lady.
"I know it looks bad to be expelled, but Rugby was so stuffy and boring. I can't believe they made so much fuss about a mere fire."
A nervous young Indian maid accompanies the family, so kind Rose tries to look after her. Cook screams at the sight of Priya....
Descriptions are concise and excellently visual. The settings, the society wedding and clothing, all spring to life so we move among the crowd, watching, listening, giggling behind our fans... With CINDERS AND SAPPHIRES Leila Rasheed has created a 'The Remains Of The Day' for young adults, intelligent, witty and beautiful, which deserves a wide readership.
SUMMARY
One house, two worlds...
Rose Cliffe has never met a young lady like her new mistress. Clever, rich, and beautiful, Ada Averley treats Rose as an equal. And Rose could use a friend. Especially now that she, at barely sixteen, has risen to the position of ladiesí maid. Rose knows she should be grateful to have a place at a house like Somerton. Still, she canít help but wonder what her life might have been had she been born a lady, like Ada.
For the first time in a decade, the Averleys have returned to Somerton, their majestic ancestral estate. But terrible scandal has followed Adaís beloved father all the way from India. Now Ada finds herself torn between her own happiness and her familyís honor. Only she has the power to restore the Averley nameóbut it would mean giving up her one true love . . . someone she could never persuade her father to accept.
Sumptuous and enticing, the first novel in the At Somerton series introduces two worlds, utterly different yet entangled, where ruthless ambition, forbidden attraction, and unspoken dreams are hidden behind dutiful smiles and glittering jewels. All those secrets are waiting . . . at Somerton.
---
What do you think about this review?
Comments
1 comment posted.
Re: I loved this witty tale of life upstairs and downstairs from the start

I can't wait to read this book! It is exactly the kind of book that I love. Thanks so much for the excerpt and review.
(Sandie White 2:00am April 22, 2013)
Registered users may leave comments.
Log in or register now!