"History is Repeating Itself...Will it be in More Ways Than One?"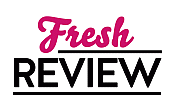 Reviewed by L Walker
Posted March 1, 2013

Paranormal Thriller | Romance Paranormal
Outspoken Ranger Savannah Grant does everything by the book and is regarded by many for her high sense of morality and dedication to enforcing the law on the Ripple Creek werewolf reservation. When a string of brutal murders starts to resemble the work of a serial killer long thought to be dead, Savannah knows that it probably won't be long before a certain IIS officer will be sent in to investigate. For ten years she has managed to avoid Cade but recent events are certain to reopen old wounds and bring him back into her world; a place where her heart truly never mended but has found companionship and safety with a fellow officer.
When a copycat killer surfaces in the small town of Ripple Creek, IIS officer Cade Jones is the most qualified person to be on the job since the murders closely resemble ones that occurred so long. He has not forgotten the events that brought Vannah into his life and put him into a position that he vowed he would never repeat. After spending so long trying to find Vannah, Cade is finally brought face-to-face with the woman he knows his wolf will not be able to resist despite her past betrayal.
BENEATH A DARKENING MOON is the second book in a two book series that takes you back to the small town of Ripple Creek and further into the lives of the werewolves that reside there. This book is quite a page turner; delivering plenty of suspense inside a passionate, sometimes heart- tugging love story. The heroine is often head-strong but easy to like and Cade is the perfect match for her. It will be very easy for the author to continue this storyline and I hope she decides to write more about some of the fascinating characters she pens in this series. The story is certainly enhanced in order but BENEATH A DARKENING MOON can definitely stand on its own and I found it to be a solid read and certainly recommended for those that enjoy paranormal romance of the shifter variety. Be warned...werewolves are certainly not timid creatures and when they connect, the sparks certainly do heat up the storyline!
SUMMARY
Keri Arthur, the New York Times bestselling author of the Riley Jenson Guardian series, returns to the Ripple Creek werewolf reservation of Beneath a Rising Moon—where the past has come back with a vengeance to haunt a beautiful ranger.

Savannah Grant still harbors deep secrets and carries emotional scars from a love affair gone bad many years ago. She has tried to bury her heartbreak in her job as chief ranger of the Ripple Creek werewolf reservation. But now someone is murdering humans on her turf, and the pattern matches a series of deaths she witnessed a decade ago: the same year that she met—and lost—the love of her life.
The murderer seems to have risen from the grave. Then Savannah's old love appears. Cade Jones is an Interspecies Investigation Squad officer, determined to catch the killer he let slip through his grasp once before—in part because of a bewitching young werewolf. Now, as moon heat reignites their desire for each other, Savannah and Cade are forced to come to terms with long-buried secrets—not only to stop a monster from killing again . . . but to give their promise to the moon one more chance
---
What do you think about this review?
Comments
No comments posted.

Registered users may leave comments.
Log in or register now!