"A terrorist strikes a Washington subway"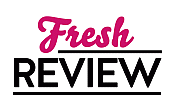 Reviewed by Clare O'Beara
Posted February 25, 2013

EDGE OF BLACK is a thriller with a political edge and some gruesome scenes reminiscent of David Baldacci blended Patricia Cornwell. A canister of gas is released into a Washington subway and medical lecturer Samantha Owens finds her students in need of emergency help. The hospital is under severe pressure and this pathology doctor offers assistance. HAZMAT, the hazardous materials team, are working on what appears to be an act of terrorism.
A Congressman dies of the substance and Samantha is asked to be an independent outsider. The man was involved in votes about the military budget, but he also had disturbing sexual proclivities. Samantha's boyfriend Xander is ex-Army and reckons the culprit was a home-grown survivalist. He goes into the wilds to meet a bunch of these people who appear to exist on deer. Meanwhile Samantha concentrates on finding the nature of the toxin.
EDGE OF BLACK uses jargon such as "the site's gone black" and "they've gone grey" to place it firmly in the modern era, with reference to the hackers Anonymous. At the same time one of the investigators feels that at forty-two, hardly old, he is out of his time.
Anyone who enjoys political thrillers involving Homeland Security and major manhunts will get a kick out of this book; JT Ellison has thrown in enough strong characters to bring the plot to life, though there is little misdirection and we are shown no sympathy towards the deceased Congressman, a husband and parent. At the same time Ellison avoids the clichés of the Oval Office and lobbying for arms manufacturers. By making the major character a female she encourages female readers to sample what could otherwise be a masculine story. Some strong language and reported sexual violence makes this firmly an adult book but EDGE OF BLACK is smoothly readable and gives us a look at what would happen in a disaster zone.
SUMMARY
The path of the righteous man is beset on all sides Dr. Samantha Owens is starting over: new city, new job, new man, new life. She's trying to put some distance between herself and the devastating loss of her husband and children-but old hurts leave scars. Before she's even unpacked her office at Georgetown University's forensic pathology department, she's called to consult on a case that's rocked the capital and the country. An unknown pathogen released into the Washington Metro has caused nationwide panic. Three people died-just three. A miracle and a puzzle... Amid the media frenzy and Homeland Security alarm bells, Sam painstakingly dissects the lives of those three victims and makes an unsettling conclusion. This is no textbook terrorist causing mayhem with broad strokes, but an artist wielding a much finer, more pointed instrument of destruction. An assassin, whose motive is deeply personal and far from understandable. Xander Whitfield, a former Army Ranger and Sam's new boyfriend, knows about seeing the world in shades of gray. About feeling compelled to do the wrong thing for the right reasons. Only his disturbing kinship with a killer can lead Sam to the truth...and once more into the line of fire.
---
What do you think about this review?
Comments
No comments posted.

Registered users may leave comments.
Log in or register now!