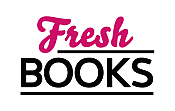 Start your holiday reads in November
"The characters and events in this world just keep getting better and better!"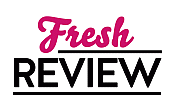 Reviewed by Vicky Gilpin
Posted February 23, 2013

One would think, by this many books in the series, Patricia Briggs might be getting tired, or her characters would run out of steam. However, that just can't be said for the Mercy Thompson novels: the characters become more nuanced, the excitement is fast-paced, and Briggs makes sure even novice readers of her works understand the complexities of the relationships without tedious-feeling exposition. Mercy is, as always, stubborn, smart, and a great leader. When she realizes that she has lost connections to the wolf pack, including her husband and mate, the Alpha, she immediately thinks of how to keep people safe and who she can call to assist. She takes charge because she has to, working through exhaustion and fear, but she also recognizes when she might be over her head and need some outside help.
As Mercy struggles to keep the people she can find safe and discover what happened to those they've lost, information trickles in, both from the mate bond between Mercy and Adam, from the "bad guys," and from people Mercy has always assumed to be the "bad guys" in multiple directions. She isn't always sure who to trust as she learns Adam and the pack may, or may not, have been taken by someone who may, or may not, be working for a branch of the government. In addition, calling in other resources could bring trouble down on their heads. Dashing around in a vehicle she borrowed from her shop, a fancy car belonging to the local vampire queen, a car that gets less fancy as the night goes on, Mercy struggles to help her mate, the pack, and her other friends, every way she can, even if those ways involve potential danger to herself, to others, and include making up the rules as she goes along.
FROST BURNED is a fantastic book! Mercy and the rest of the gang are excellent in this installment. FROST BURNED touches on many of the characters from the rest of the books, but it never feels like the cast is unwieldy to remember. As well as being a great adventure, an interesting section in building on relationships and prior plot arcs, and funny at many points, FROST BURNED is also a love story: to what lengths will Adam and Mercy go to return to each other?
SUMMARY
Mercy Thompson's life has undergone a seismic change. Becoming the mate of Adam Hauptman—the charismatic Alpha of the local werewolf pack—has made her a stepmother to his daughter Jesse, a relationship that brings moments of blissful normalcy to Mercy's life. But on the edges of humanity, what passes for a minor mishap on an ordinary day can turn into so much more…
After an accident in bumper-to-bumper traffic, Mercy and Jesse can't reach Adam—or anyone else in the pack for that matter. They've all been abducted.
Through their mating bond, all Mercy knows is that Adam is angry and in pain. With the werewolves fighting a political battle to gain acceptance from the public, Mercy fears Adam's disappearance may be related—and that he and the pack are in serious danger. Outclassed and on her own, Mercy may be forced to seek assistance from any ally she can get, no matter how unlikely.
---
What do you think about this review?
Comments
No comments posted.

Registered users may leave comments.
Log in or register now!