"Watch the sparks fly when Cal introduces Audrey to the BDSM lifestyle....."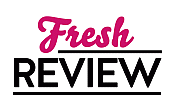 Reviewed by Cheryl Beal
Posted February 17, 2013

Romance Erotica Sensual | Erotica Paranormal
Audrey Fallon is a geneticist with a 9th degree black belt in Tae Kwon Do. Her brother Jake owns a sex club called the Lair, but Audrey is straight vanilla when it comes to sex. Audrey and Jake were raised by a single mother on welfare, their father walked out on them when Audrey was 2 years old. Jake has a special gift -- he can hypnotize people by looking them in the eye.
Calvin Davis is a physics professor, electrical engineer, and sexual dominant. And he just happens to generate enough electricity to power the entire east coast. Cal uses his electricity in some very inventive ways when he is working with a submissive in his dungeon; but he has always blindfolded his subs and made sure they were not aware of his powers -- disguising the electric current as a whip, flogger, or other implement of pleasure.
When Cal and Audrey meet, sparks literally fly. And to Cal's amazement, he is able to touch Audrey with bare skin without causing her any pain or damage. Cal immediately invites Audrey back to his dungeon for some submissive play. The possibilities seem endless since Cal won't have to hide who he is and can truly let his power out. When Audrey finds herself in danger, Cal jumps in to help without hesitation; and ends up wondering if there can be more than just a dom/sub relationship between him and Audrey.
POWER TRIP is a fast-paced, erotic thriller with lots of action and intrigue along with some great BDSM scenes. Miranda Baker has built characters that are very realistic and true to life. The special gifts some of the characters have are weaved into the story so brilliantly that you don't even question whether they can exist; you just accept that Cal can generate 50,000 amps of electricity or Jake can hypnotize someone just by looking them in the eye. I thoroughly enjoyed POWER TRIP and highly recommend you add it to your to be read list.
SUMMARY
Calvin Davis is super-charged with electricity. A potential danger to everyone around him, he must release the energy building up inside, either by edgy electrical sex play or filling fuel cells for his power company. Cal lives his life under the radar and off the grid, finding new subs at the Lair and doing his dead-level best not to touch them, or anyone, with bare skin. Geneticist Audrey Fallon lives in the shadow of her talented brother, keenly feeling the lack of her own super power, until one night with Cal reveals her unique ability to withstand erotic electrical torment. Although she doesn't see herself as kinky, she's willing to experiment if it means learning more about her new-found abilities…and the tightly controlled Dom.
---
What do you think about this review?
Comments
No comments posted.

Registered users may leave comments.
Log in or register now!