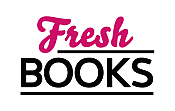 Fall in love with June books!
"An ex-FBI agent is pulled back into the one case she was never able to solve."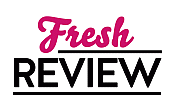 Reviewed by Tanzey Cutter
Posted February 14, 2013

At 59, ex-FBI special agent Brigid Quinn has been retired for four years. Her career was legendary, but also with a lot of controversy, and she's still obsessed with the sexual-predator serial killer case she could never solve -- the notorious Route 66 Killer. Struggling to come to terms with losing a young female agent during that investigation, Brigid lives close by in a suburb of Tucson, Arizona, with her new husband.
When local authorities arrest trucker Floyd Lynch, who professes to be the long-elusive Route 66 Killer, Brigid finds herself drawn into the case at the request of young FBI agent Laura Coleman. Portions of Lynch's confession don't add up to Coleman, and once she brings them to Brigid's attention, she agrees. However, they can't convince anyone else in authority, and Coleman is removed from the case. But not before Brigid starts her own personal investigation, which could prove deadly.
Just two days later, Brigid is brutally attacked and then later gets targeted by a shooter. It's obvious someone wants her dead, but who and why? Could it be the real Route 66 Killer? When she's unable to reach Coleman for several days, Brigid fears she's been abducted. Using her analytical mind and multifaceted imagination, Brigid searches for Coleman, as well as the real Route 66 Killer, even as she slips further away from the personal life she made for herself. What she discovers is nothing less than appalling.
RAGE AGAINST THE DYING is an edgy, disturbing and deeply memorable thriller for debut author Becky Masterson. Masterson pumps up the suspense with each turn of the page as the complex case progresses, but some tension is lost during extended passages about Brigid dealing with her home life. That said, I would still be compelled to read Masterson's next thriller.
SUMMARY
"Keeping secrets, telling lies, they require the same skill. Both become a habit, almost an addiction, that's hard to break even with the people closest to you, out of the business. For example, they say never trust a woman who tells you her age; if she can't keep that secret, she can't keep yours. I'm fifty-nine." Brigid Quinn's experiences in hunting sexual predators for the FBI have left her with memories she wishes she didn't have and lethal skills she hopes never to need again. Having been pushed into early retirement by events she thinks she's put firmly behind her, Brigid keeps telling herself she is settling down nicely in Tucson with a wonderful new husband, Carlo, and their dogs. But the past intervenes when a man named Floyd Lynch confesses to the worst unsolved case of Brigid's career--the disappearance and presumed murder of her young protgee, Jessica. Floyd knows things about that terrible night that were never made public, and offers to lead the cops to Jessica's body in return for a plea bargain. It should finally be the end of a dark chapter in Brigid's life. Except...the new FBI agent on the case, Laura Coleman, thinks the confession is fake, and Brigid finds she cannot walk away from violence and retribution after all, no matter what the cost. With a fiercely original and compelling voice, Becky Masterman's Rage Against the Dying marks the heart-stopping debut of a brilliant new thriller writer"--
---
What do you think about this review?
Comments
No comments posted.

Registered users may leave comments.
Log in or register now!