"A riveting and suspenseful tale of treason and terrorism!"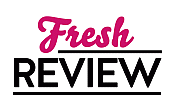 Reviewed by Audrey Lawrence
Posted February 10, 2013

Beguiling his now fully infatuated lawyer, serial killer Clarence Little with his penchant for keeping the pinkies of his cruelly tortured victims meticulously plans his escape from Death Row in Oregon. Meanwhile, back in Washington, DC, Senator Jack Carson's new legislative attorney, Brad Miller, is assuring his wife Ginny that they would be safe. Brad feels fairly confident that will be the case, but can he be sure?
Other planning and waiting also takes place by diehard Islamist Jihadists, intent on making 9/11 a footnote in history. Will they be able to keep to their plan and inflict devastating harm on the unsuspecting American public? Who knows about this plot and who is funding their plans?
Suddenly, things shift quickly and the escaped killer is now accused of killings female victims on both sides of the country? Why would he do this and what are his plans? As Brad tries to work things out, especially since he might have unwittingly caused the death of one of the women, he sends Dana Cutler, a well trusted private investigator, to find out more about the Senator's Oregon vacation. She soon finds out that things are not as they seem. But, can they find the proof in time?
CAPITOL MURDER is the third and final book in well-known Philip Margolin's "Washington Trilogy" series. While it is a suspenseful and captivating read on its own, existing fans of Margolin's books are sure to relish the return of several of the main characters and the wrap-up of this latest series. While some elements of the two plots are tenuously linked, Margolin's skill as a suspenseful storyteller pulls them together in a riveting page turning story.
The author's extensive background in law and ease with understanding legal issues also makes CAPITOL MURDER an absorbing story of political corruption and issues involved in the handling of high security cases Fans who like this genre are sure to get a charge from this latest political suspense thriller by Margolin!
SUMMARY
Convicted serial killer Clarence Little has escaped from death row in Oregon. A murder matching Little's M.O. is discovered in the Georgetown home of powerful Oregon United States Senator Jack Carson. And Carson, a high-ranking member of the Senate Select Committee on Intelligence, has disappeared.
Washington, D.C., attorney Brad Miller, the senator's legislative assistant, sends private investigator Dana Cutler to Oregon. While she is uncovering the senator's shady past, a terrorist cell is plotting to destroy a packed football stadium. What Brad and Dana discover links the escaped serial killer and the missing senator to a horrific event that could dwarf the 9/11 attacks.
---
What do you think about this review?
Comments
No comments posted.

Registered users may leave comments.
Log in or register now!