"It has taken her world Falling apart but she has finally made her way home."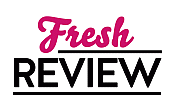 Reviewed by Mandy Burns
Posted February 8, 2013

Ellis Chapman's world has completely taken a turn for the worst; instead of being at the top of her field in Public Relations for her father's company, Ellis is moving to St. Dennis to claim her mother's inheritance because the Federal Government has taken everything she owns after her father was convicted of a Ponzie scheme swindling innocent people out of their life savings. Fearing what the people of St Dennis will think Ellis uses the name Ellie Ryder and begins to renovate the home her mother grew up in. Ellie begins to learn the history of the relatives she never knew as the happiness of the home she never had wraps its arms around Ellie. In the process she meets the people of St Dennis and slowly realizes that she may have finally come home, especially when she meets the handsome handyman Cameron O'Connor.
Cameron O'Connor, a local contractor and restorer, is furious when he finds out the home he grew up in and means the world to him has been sold out from under him. Cam has been taking care of the house and its grounds since he was a teenager, the love he feels for the house and its previous owners is unprecedented and Cam has every intention to be the future proprietor. What he doesn't see coming is the jolt of interest when he sees Ellie Ryder coming out of a local restaurant and that is before he learns that she is the new owner of the house he covets. Cam makes a point to help Ellie anyway he can and in the meantime realizes that something is quite off with her story of why she is in St. Dennis.
THE LONG WAY HOME is the sixth book in Mariah Stewart's Chesapeake Diaries series and it seriously doesn't disappoint. Ellie and Cam's story is warm and heartfelt with a touch of mystery with cameos of all our favorite characters. THE LONG WAY HOME is a complete joy!
SUMMARY
NEW YORK TIMES BESTSELLER Mariah Stewart presents a captivating contemporary romance novel in the tradition of Robyn Carr, Susan Mallery, and Barbara Freethy.
As the only child of a wealthy investment manager, Ellie Chapman has never known anything besides a life of perfect privilege. But her years of good fortune come to an abrupt end when her father is exposed for swindling billions of dollars from innocent investors in a massive Ponzi scheme. And just like that, Ellie loses everything: money, job, home—even her fiancé, who's jailed as her father's partner in crime. With no job prospects on the horizon, no cash, and her family name in tatters, Ellie has only one place to go.
Sleepy St. Dennis, Maryland, is hardly where Ellie intends to stay, however. Keeping her identity a secret, she plans to sell the house her late mother left her in the small town and use the proceeds to move on with her life. Unfortunately, her ticket to a new beginning is in dire need of a laundry list of pricey improvements, many of which she'll have to do herself. And until the house on Bay View Road is fit to be sold, the sole place Ellie will be traveling is the hardware store. But as the many charms of St. Dennis—not to mention Cameron O'Connor, the handsome local contractor who has secrets of his own—begin to work their magic, what begins as a lesson in do-it-yourself renovations might just end up as Ellie's very own rejuvenation.
---
What do you think about this review?
Comments
No comments posted.

Registered users may leave comments.
Log in or register now!