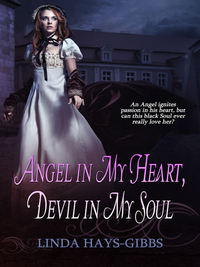 Angel in My Heart, Devil in My Soul, November 2012
by Linda Hays-Gibbs

Eternal Press
Featuring: John Monroe; Rachael
ISBN: 1615728007
EAN: 9781615728008
e-Book
Add to Wish List



"An Angel ignites passion in his heart but can this black Soul ever really love her?"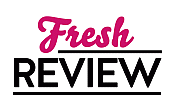 Reviewed by Sherri Morris
Posted February 2, 2013

John Monroe was kidnapped at eight years old by the Devil himself. He was raised without love or affection. Tortured and stripped of his humanity, he was taught evil as a way of life. He obeyed orders from the Devil thoughtlessly. He was the Devil's perfect assassin. John's soul was black and owned by the Devil himself. When John is sent on another mission with no thoughts other than to kill his next victim, he finds Rachel.
Rachel is pure innocence, a golden soul. She is Nephilim, half human, half angel. She has been sheltered from the world her entire life. When her grandmother dies, her uncle, who Rachel believes to be evil with greed, will become her guardian, she decides to set out on her own.
John finally catches up with Rachel at an inn as she falls down the steps and bumps her head. She can't remember who she is or what she is. John seizes this opportunity and uses it to his advantage. He is entranced by Rachel. She is everything that he never had in his life. He wants to own her...to bed her.
When Rachel regains her memory of who and what she is, will she still love John or will he loose her forever?
Linda Hays-Gibbs brings readers though another inspirational tale of Good vs. Evil. Her characters are able to grow their relationship based on trust, forgiveness, and of course love.
SUMMARY
An Angel ignites passion in his heart but can this black Soul ever really love her?
John Monroe had done unspeakable evil in his miserable life. He thought nothing of the order to kill this woman until his eyes feasted on her beauty. He was stunned by his reaction to her.
Rachael dared to dream of a love, nothing could stop. She had to find out if the man in her dreams was real. She would learn to control her strange powers. Sensing evil with her five senses was a curse she lived with until she fell and lost her memory and her heart.
---
What do you think about this review?
Comments
1 comment posted.
Re: An Angel ignites passion in his heart but can this black Soul ever really love her?

Is there any way I could get this wonderful review up at Amazon and
Barnes and Noble. I tried to put it up but I can't, they will not accept it so
please if you have time put it up for me.
Thank you so much for your time and consideration in this matter.
Sincerely,
Linda Hays-Gibbs
(Linda Hays-Gibbs 11:10pm March 19, 2013)
Registered users may leave comments.
Log in or register now!